I've made it pretty clear that my favorite online haunts are: Amazon.com & VitaCost.com – But did you know that in addition to their already discounted prices, I also earn Cash Back on every purchase I make???!!! Last year I got $240 in CASH deposited to my PayPal account… just for buying things that I would have bought anyway!
Ebates is not the same as other popular sites (like swagbucks) where you earn gift cards. No, Ebates actually sends your cash back directly to your PayPal account!
The website is 100% Free, with no catches… no lame surveys… no frills – just Cash back. Plus, first time users get a free $10 gift card to use at one of their favorite stores or an additional $5 Cash back deposited into your account.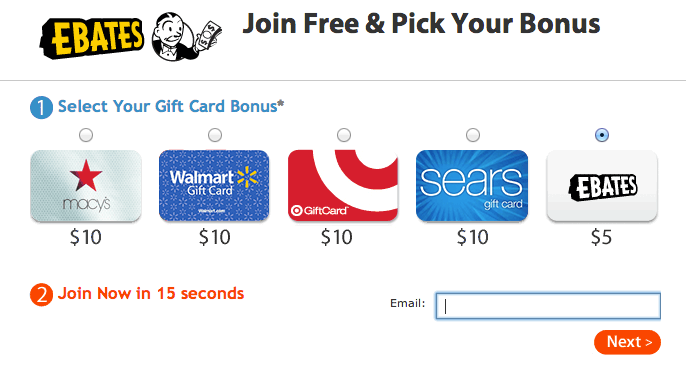 Just about every online store that you can think of is available through Ebates and all you have to do is sign up with your email address and click the store link and voila! Cash back for shopping.
With my regular online shopping & with Christmas just around the corner, I'm always excited to save even more.
Do any of you already use Ebates? Or do you have a favorite Cash Back site? I'd love to hear how much you guys are saving!
P.S. Don't get me wrong, I still buy from local merchants, craigslist, & I'm blessed to get all of my produce from local farmers… or my back yard. But since we live on an island, everything else is shipped in and I may as well get the best price.