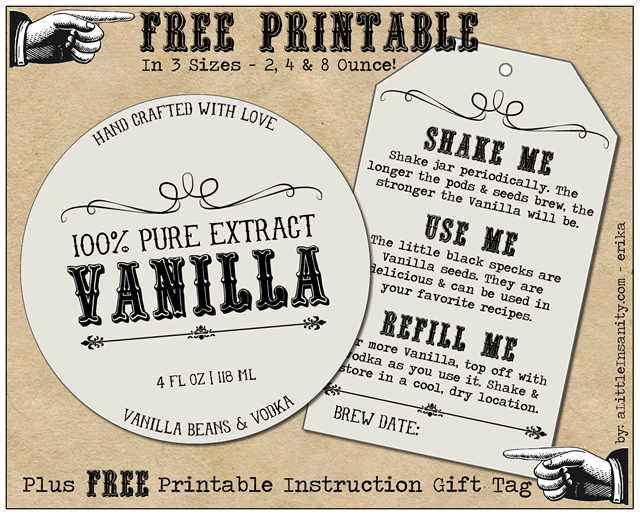 Making things from scratch is so satisfying to me… I love creating recipes, crafting, sewing & lots of artsy things. But my favorite part of a project is always the finishing touches. So when I make something homemade, I really want the packaging & labels to be as much a part of the gift as the item itself.
After making a ton of Vanilla this year (CLICK HERE for the Recipe), I made a Free Homemade Vanilla Labels Printable & Tag to share with you! =)  You can download the free printables below by right mouse clicking on the label images or PDF document and selecting the 'save image as' option to save it to your computer.
Here are the Special Supplies I used: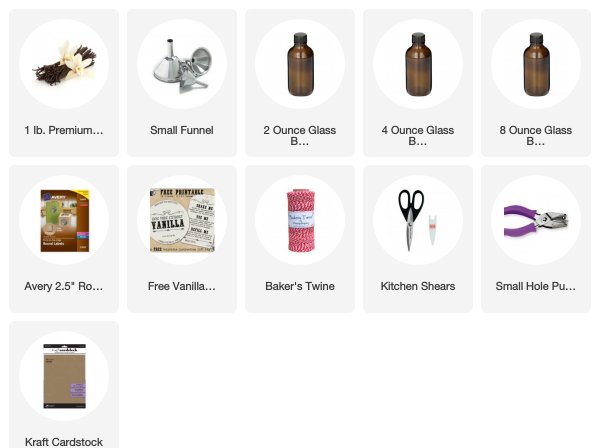 *** Round Vanilla Labels ***
Be sure to select your correct Bottle Size (2, 4, or 8 ounces) – 4 ounces is my favorite size. In my opinion 2 ounces was too small & 8 ounces was too big. Plus, the 4 ounce bottles were a better price & are just the right size for gift giving.
The Round Vanilla Label image works perfectly with the Avery Label Maker Tool Online – just type in your Avery Label # & upload the image (they even have a mobile app) & print! Any round Avery Labels size will work – just chose your size (2″ or 2.5″) & color (kraft or white). For the Round Vanilla Labels, I used Avery #22808 Kraft 2.5″ Labels (these are the same ones I use for my Apple Sauce & Pear Sauce Canning Labels).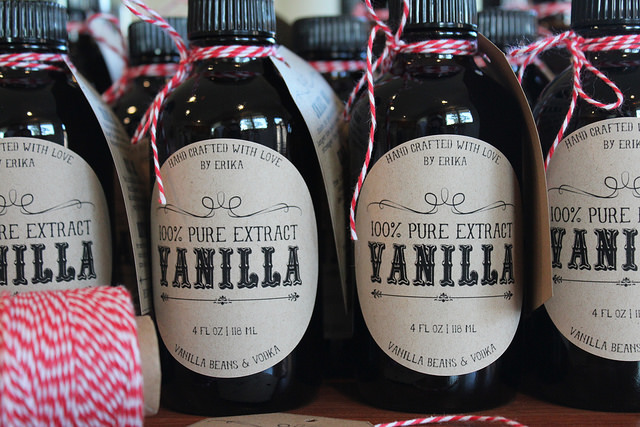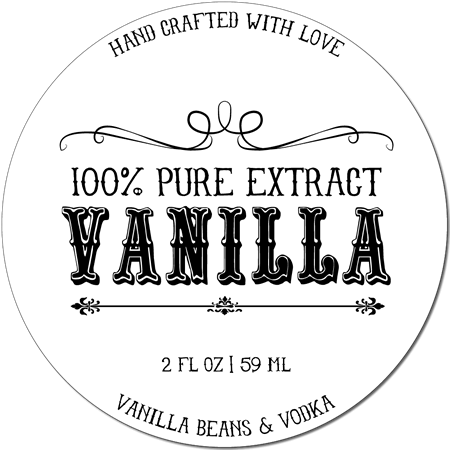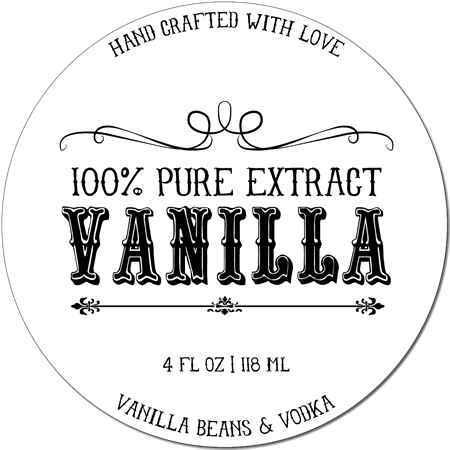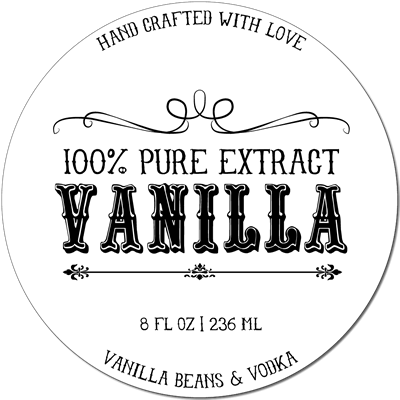 *** Instruction Gift Tag (Image) ***
For the Vanilla Instruction Gift Tags, I use Kraft Cardstock & just print them out on my printer using this PDF document. Or you can download the Tag image below all by itself & make up your own. I use a Small Hole Punch on the top of the tag & run some Red & White Bakers Twine through it and around the neck of the Vanilla Bottle for a more decorative look.
Don't forget to write in your Vanilla Brew Date at the bottom of the tag!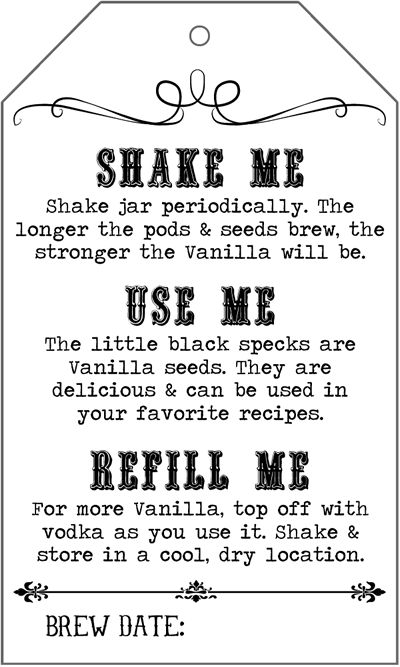 *** Instruction Gift Tag (PDF) ***
Click on the PDF Document Image Below to open the PDF file for printing. This document is already formatted to print 12 tags on one page. Be sure to deselect the option 'Fit to Page' on your printer settings before printing the PDF Document.