UPDATE:  Wittlebee was taken over by FabKids.com… which looks like another neat idea. But, even still, I still prefer ThredUP.com for my kids clothes.
If I had to describe myself when it comes to clothes shopping, it would be cheap Frugal… especially with kids clothes. It's not that I don't want to spend money on their clothes, it's just that they outgrow them practically the day after  I buy them – and often they put a hole or a stain on them within a week!
Now don't get me wrong, I think many things are worth spending a little bit more money on up front since buying quality often means the item will last longer – but that doesn't always seem to be the case when it comes to clothes.
And, since we live in a tropical climate year-round, there's no reason for us to buy much more than tank tops and casual shorts for our everyday outfits.

Nonetheless, a fellow blogger introduced me to a Online Subscription Service for Kids Clothing called 'Wittlebee'. My curiosity peaked when she mentioned that there was a coupon for half off the first month, just to give them a try.
You can also use these current coupon codes – but they are not stackable:
"EMAIL50" for 50% off your first order ($20 for the first month – this is worth it!) – Good As of August 31
"WB1" for $15 off your first order! ($24.99 for the first month – this is worth it!)- Good As of September 18
"RA15" for $15 off your first order! ($24.99 for the first month – this is worth it!)- Good As of August 31
(If I get another/better coupon code, I'll update the post again)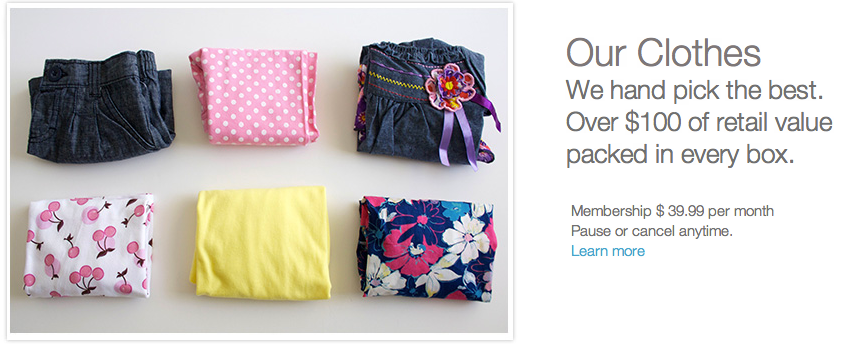 Normally $39.99 a month (including free shipping), Wittlebee promises a minimum of 6 items of 'high end' clothing worth at least $100 for children ages 0 – 5 years old. You get to select the size, style, and even tell them what you do & don't need (like PJ's, Shorts, Pants, etc….). Plus, a personalized 'style coordinator' will give you a call within 24-48 hours to talk about your preferences – if you want.
I'm a pretty small town girl, with a very plain fashion style and I have all boys – so no frills necessary… I definitely was not interested in having a 'stylist' contact me, and I opted out of that immediately. But the whole idea of having a mystery box of clothes sent to my door for only $20 (that was with the coupon) seemed like a fun thing to do!
I tried it for one month and here's what I thought of Wittlebee – Online Kids Clothing Club:

Pros:

The processing of my order, and the time I received it were quick! I think it was only a 5 day turnaround – and the box came all the way to Hawaii!
Convenience – No hauling the kids to the store for clothes shopping. We live an hour away from our nearest Mall, if you can call it that. So this alone was definitely a perk!
With the half off coupon, the price ($20) seemed reasonable for what I got… but not at the full subscription price.
They donate a onesie to a child in need for every box that ships!
The marketing is top-notch. Even the box the ship everything in is cute, and they include a sticker for the kids inside.

Cons / Suggestions:

I didn't receive the items I had requested in their questionnaire:  Under needs, I selected PJ's & Swimsuit, but got neither.
UPDATE: I decided to try the service a second time and I actually got exactly what I requested this time – they even followed my instructions for larger PJ's! =) Yay!
Although the quality of the items were nice, they were definitely not $100 worth of clothes. I've shopped the clearance sections of our local Macy's, Old Navy & WalMart and have been able to buy plenty of quality clothing for a fraction of the price. Plus, I have complete control over what I need to buy and the style that suits each child best.
UPDATE: Not only did my 2nd order come with the items I requested, but the quality of this shipment was much nicer than the first… I would estimate the value of the clothes at $75 – Not bad!
The website only allows for 1 kid & size at a time:  This presents a problem for 2 reasons: 1) I have two children very close in age, and it would be nice to request a combination of sizes; and 2) Sometimes, my sons will fit in a standard 3T size in shorts, but a size up 4T in PJ's & Shirts.
UPDATE:  Toby from Wittlebee contacted me to let me know that they do offer a 'Split' box for families who want 2 sizes in the box (3 items for each size)! This is an awesome option that would perhaps make Wittlebee far more appealing to moms like myself! =)
Our kids don't need new clothes every month, so I wouldn't need a monthly subscription – They say that you can change your subscription at anytime, but it's very inconvenient and doesn't allow you to do that online. You have to call or email them to change or cancel your subscription.
UPDATE: Since this post, Wittlebee has added the ability to 'Pause' your subscription online! This shows that the company is indeed listening to their customers and values your feedback.

Overall, I see this being a service better suited to: Those with higher-end tastes; For those with little girls – their girl choices looked cute!; and Deeper pockets that I have… $40 per month is a bit rich for my pocketbook.

UPDATE: Obviously Wittlebee has made some improvements to their site & service since I first wrote this post… Although the cost is a little too much for us on a monthly basis, I am going to put my account on 'Pause' for a while and give them a try when I need something specific and see how it goes!

If I had to choose, I much prefer the ThredUp.com site where I can pick-out new & gently used high-quality clothing for a fraction of the cost as I need them. If you missed my review of ThredUp.com click here to read how I got 3 shirts for $3 shipped! Plus, the link automatically gives you a $10 credit on your first order – good even toward shipping costs & coupon codes for even more off!

 Here's the box everything shipped in… cute!

 There's a personal message from the CEO inside guaranteeing your satisfaction… Nice touch!

 Here are the 6 items I received as they were packaged in the box. Notice the sticker on top for my son… which was the most exciting part for him – my boys don't care about clothes – they'd be happy running around naked all day!

 Close-up of the 3 Outfits – I didn't love the selection, but for the price, I thought the quality was good. UPDATE: My 3 year old LOVED the motorcycles on the tank top! =)

I only recognized 2 items with 'name brands' in the box: Carters & OP (Ocean Pacific).
I sent an email yesterday to cancel my subscription, to which Wittlebee responded promptly and courteously. But, who knows, I may try them again in the future if the price comes down, or they offer other options better suited for our family.
Although my first order was a good deal, I'm gonna stick with my favorite ThredUP.com, Hand-Me-Downs, Garage Sale Finds, Clearance Racks & Homemade Clothes… those are a little more my speed.
God Bless!
~ Erika