So what's the big deal about the VitaMix you ask?
My addiction to the VitaMix began in 2002 when a friend showed me what it could do. One demonstration and I was hooked! I had two garage sales so I could buy one for myself and it was the best money I ever spent! I still use it several times a day for just about every meal I prepare.
Now I make YouTube videos featuring my VitaMix creations to share with everyone. My favorite topics are about using the VitaMix to create Organic, Whole Food & Raw Food recipes for the whole family – and doing it on a budget.
But it's really so much more than that… the VitaMix represents a healthy change that occurred in our family the day we brought it home. It helped bridge a gap in our dietary preferences and because of it's simplicity, it made eating right on a daily basis easy & realistic for the first time.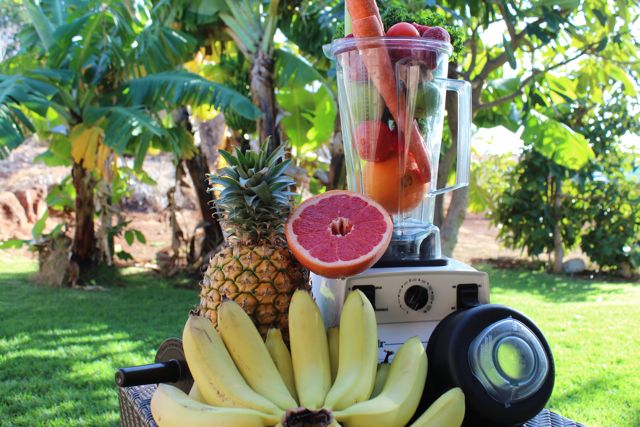 Since it's arrival, the VitaMix has become a member of the family – cheesy, I know – but, I often joke that it would be the first thing I would save in the event of a fire (after the humans were safe, of course!).
A lot of people think I work for VitaMix, but I don't. I just really, really, really love it that much! Don't tell anyone, but I have been known to occasionally hug it when no ones looking! =)