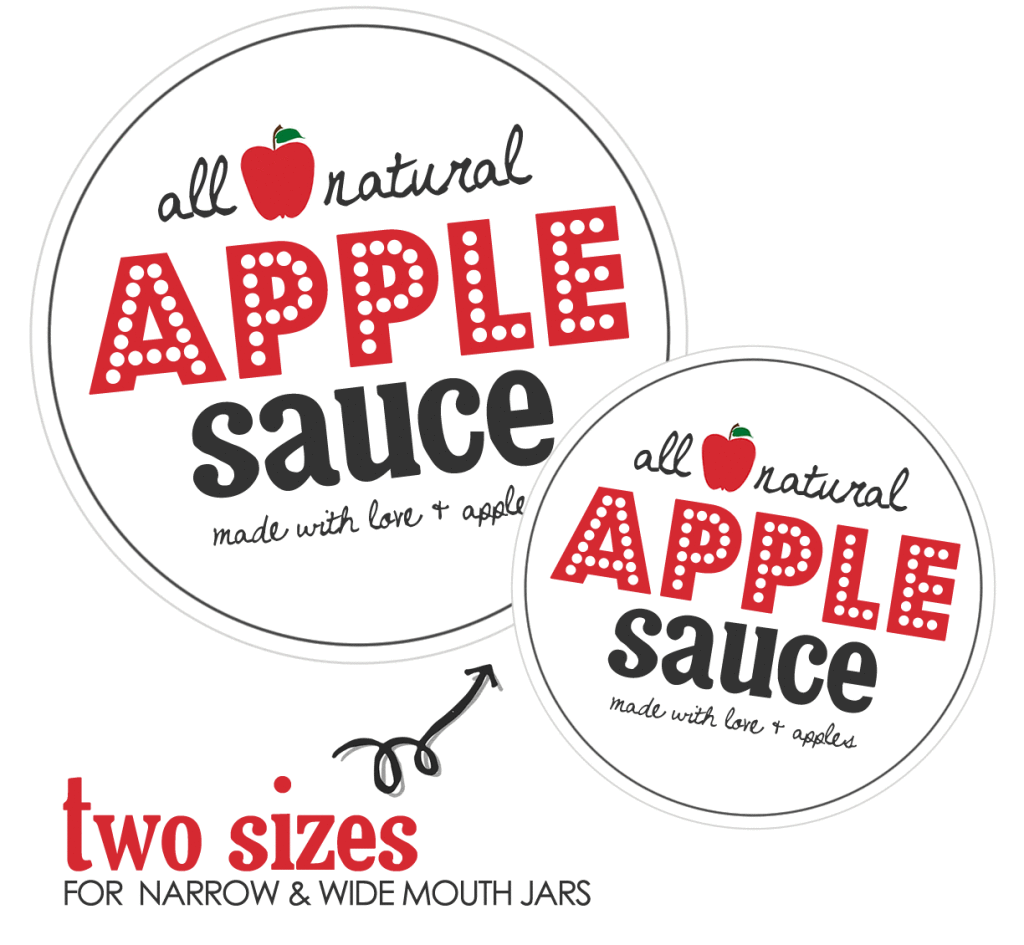 This Free Printable can be scaled to fit either
Wide Mouth or Regular Narrow Mouth Jar Lids
After making a bunch of Apple & Pear Sauce, I looked at the jars all lined up on my counter and realized they needed a pretty label – so I made this Apple Sauce Canning Label and am sharing it with you!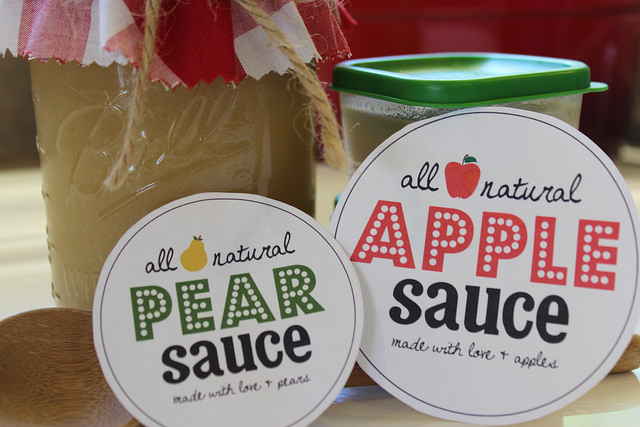 This image can be used to make labels for both the Wide Mouth and Narrow 'Regular' Mouth lids. They work perfectly with the Avery Label Maker Tool Online – just type in your Avery Label # & upload your own image (they even have a mobile app). The different sized Avery Labels (below) will work – just chose your size (2″ or 2.5″) & color (kraft or white).
Or, you can just print them out on some craft or card stock by using the full measurements of the lids and screw them in under the bands (like I did in the photo above)!
You can download the high resolution image by right mouse clicking on the label below and selecting the 'save image as' option to save it to your computer.
Use this Free Apple Sauce Canning Label Printable with my Apple Sauce Recipe *Coming Soon*
Click Here if you're looking for my Pear Sauce Recipe & Printable.