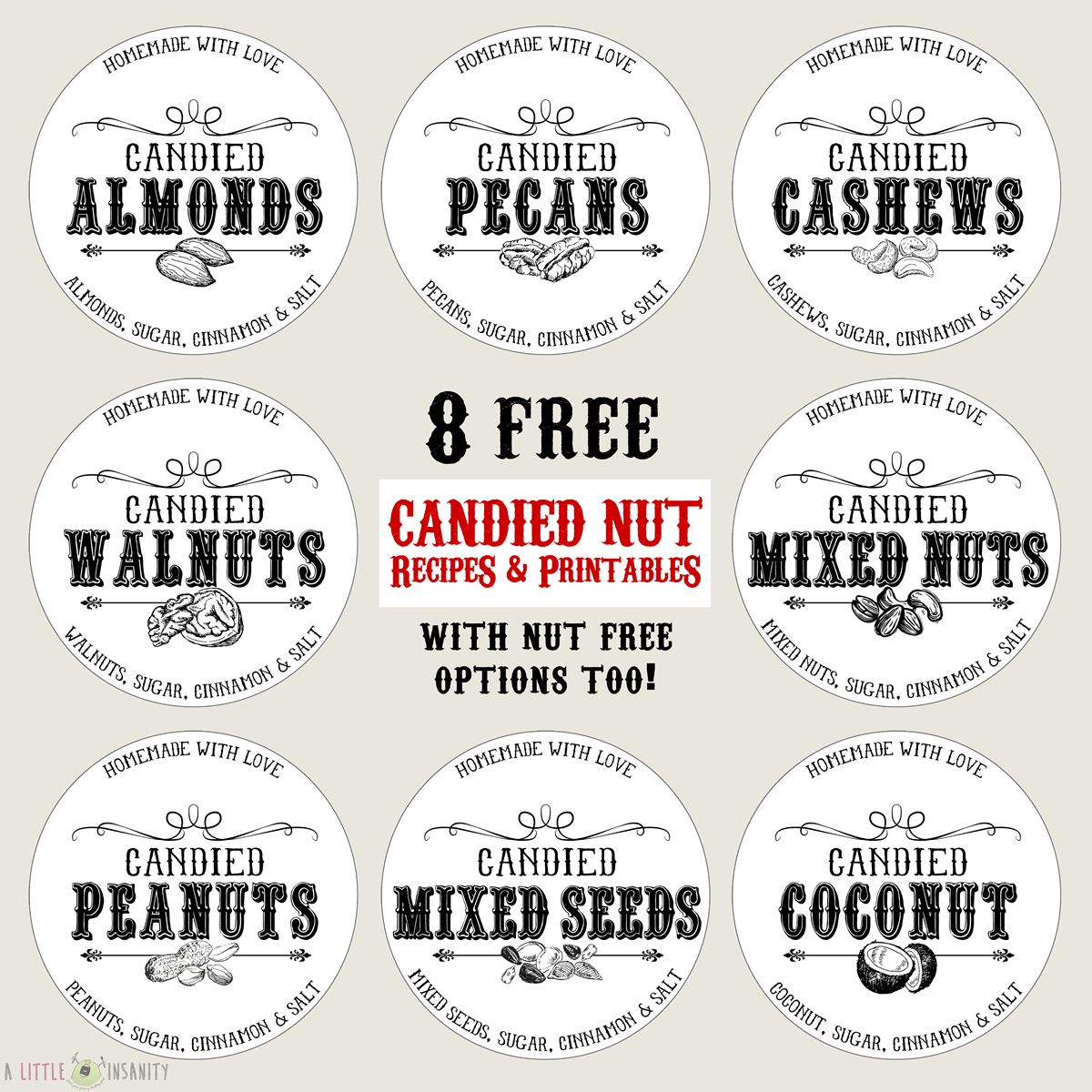 After making a bunch of Candied Nuts this weekend for a fundraiser, I needed a fun label for the gift bags – so I made up several options – Including a couple of nut-free ones!  These work perfect for gift giving, party favors & fundraisers.
The images below can be used to make labels easily with the Avery Label Maker Tool Online – just type in your Avery Label # & upload the image (they even have a mobile app). These Free Printables can be scaled to fit the different sized Avery Labels (below) – just chose your size (2″ or 2.5″).

You can download the high resolution images by right mouse clicking on the label(s) you want below and selecting the 'save image as' option to save it to your computer.
** Use these Free Candied Nuts Printables with my Candied Nuts & Seed Recipe **
I love to see what you guys do with these, so feel free to share your pics & ideas with me here or on Facebook, Instagram or Twitter!