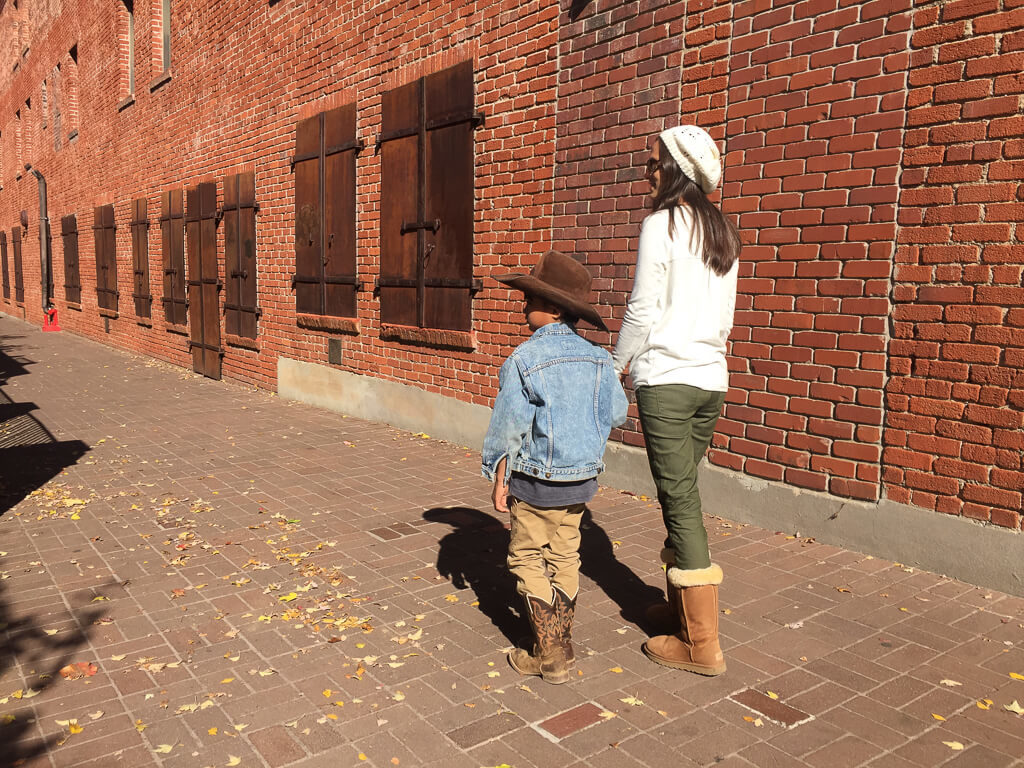 Friends, if you've been around here for a while, then you already know that I lived in Hawaii for the past 17 years and just moved back to a very small town in Northern California. I grew up here, so the transition in many ways hasn't been too difficult… except for the weather. Hawaii's 85 degrees of year-round weather spoiled me, and my tropical wardrobe consisted of tank tops, yoga pants & flip flops – all year. But, not anymore.
Note: This post may contain affiliate links which means I may receive a small percentage of the sale (at no additional cost to you). But all opinions I share are always my own & honest. =)
My tiny body has never done well with cold weather. The cold makes me ache all over & the bulky weight of all those clothes makes me want to curl up & hibernate. I lived in denial this summer that the cold weather would be back, but when I went out to the barn the other day and saw my breath, I knew Old Man Winter was warning me to get ready!
I've written before about Building a Wardrobe Capsule with Stitch Fix, but this winter I'm laser focused on building a truly functional Winter Wardrobe Capsule using Stitch Fix that helps me layer smarter & more effectively while keeping my outfits simple & stylish.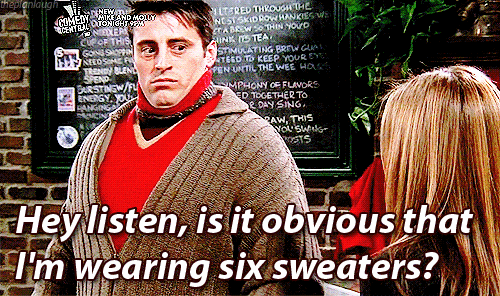 In the past, I've tried layering my sweaters and jackets until I 'felt' warm. But, I just ended up being so stiff that I couldn't function well throughout the day. I started taking the advice of local friends on what they do to layer smarter & what types of fabrics they prefer – like wool blends and natural fibers. They also suggested I focus on keeping my core (torso area), head & feet warm, which works together to keep my whole body warmer.
Here's What my Winter Wardrobe Capsule looks like now: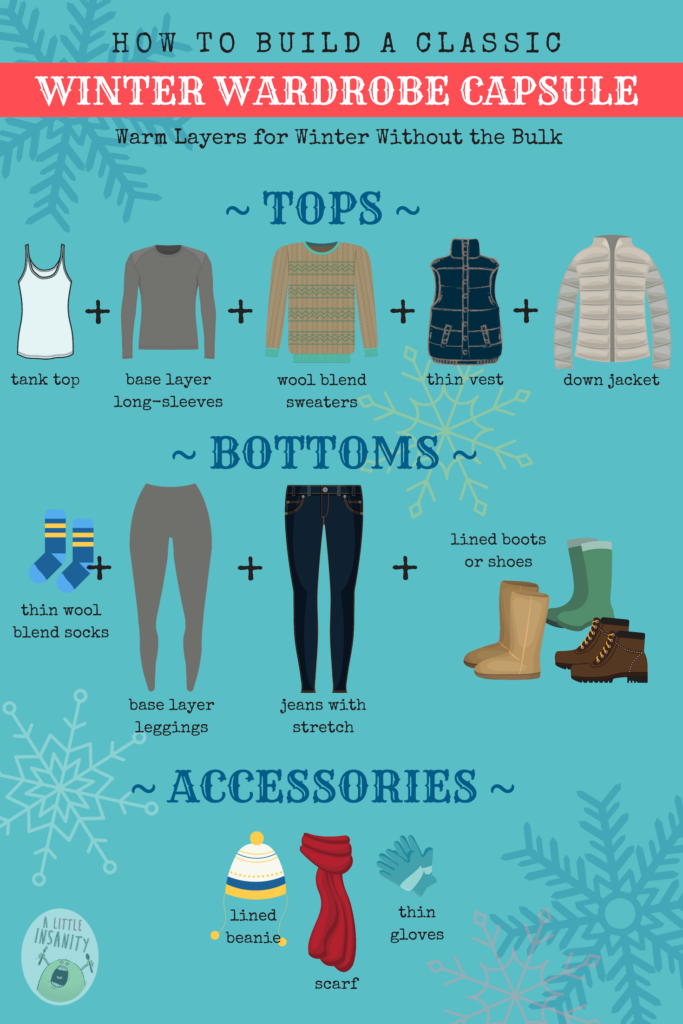 TOPS:
Skin-Tight Camisole Tanks (I tuck these into my pants to keep out the draft)
Thin Base Layer Tops (designed to trap heat, but wick away moisture)
Wool Blended Sweaters & Cardigans
Flannel Shirts (I use these for when I'll be taking off warmer sweater layers while inside).
Thin, Packable Down Vest (or down alternative if you're allergic)
BOTTOMS:
Thin Wool Blend Socks
Thin Base Layer Leggings (to go under my pants when it's really cold),
Jeans with Stretch
Lined Boots and/or Waterproof Hiking Shoes (I wear lined Moccasins while indoors)
JACKETS:
Long, Down Puffer Jacket with removable Hood (mine goes just past my booty)
Long, Anorak Jacket with a Cinch Waist
Short, Packable Down Jacket
EXTRA ACCESSORIES:
Lined Beanie
Thin Gloves
Scarf
I should note that my criteria for picking out winter layers MUST include them being machine washable & dryable – with a few exceptions to air-dry some things. I also have a couple of other accessory items for playing in the snow (like waterproof gloves, boots & pants).
How about you? Do you have any other tips I can use for staying warm & cozy this winter? I'm always open to suggestions. And don't forget to checkout Stitch Fix for building your best Winter Wardrobe Capsule
Stay Warm & God Bless! =)