Written by Maria Ivanov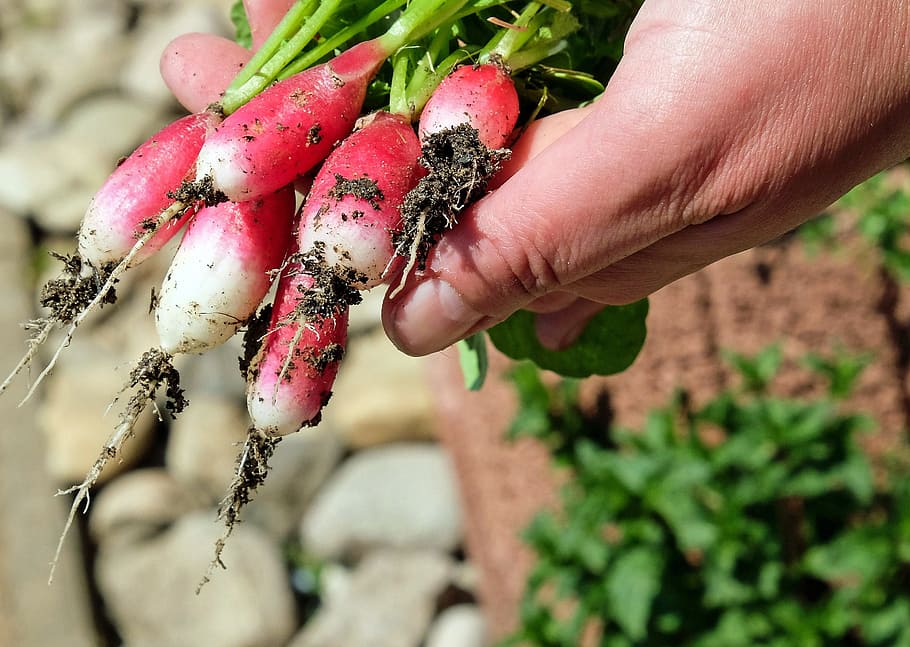 From garden to table, there's nothing like growing your own fruits and vegetables, harvesting, and then eating them straight from the vine. Diets are more than just choosing foods with low-calorie content. It's true, nutritional eating is important to maintain healthy weight. But a balanced diet is also about choosing foods that help you to feel good and stay healthy. Building a paleo-perfect vegetable garden is the first step toward living a healthier lifestyle.
Definitions
The term "paleo" diet refers to Paleolithic, stone-age, or caveman. It's a modern diet of foods that were available during the Paleolithic era. It's eating natural and organic things like fruits, vegetables, and lean meat- nothing processed. Nuts, roots, organ meats, seeds, fish, eggs, and certain cooking oils are included. Exclusions are salt, dairy products, grains, legumes, sugar, refined fats, and carbohydrates. Paleo diets are trendy today.
Building a Paleo Perfect Garden
"Foodscaping" is a trendy way of landscaping your property. Along with trees, flowers, and shrubbery, you can grow fruits and veggies in your home's backyard, front yard, or side perimeter. Plant a garden in window boxes or rooftop spaces, in arbors, trellises, framed boxes, or in community areas. For tips on what to grow, research the kinds of herbs, fruits, and veggies that early humans ate. Then, plant what you like best!
Veggies and Fruits
The right vegetables can add color to your paleo garden. Try kale, basil, tomatoes, peppers, zucchini, collard greens, turnips, spinach, cucumbers, and assorted herbs. Get fruity with raspberries, apples, pears, blueberries, blackberries, and strawberries. Depending on your climate, you might try citrus fruits such as kiwi, oranges, and lemons.
Location
Sunshine makes your garden grow! Even if you live in a small apartment, you can grow herbs, lettuce, tomatoes, peppers, and the like in pots and containers. Just make sure to find a sunny location. Plants need six or more hours of full sunlight each day.
Soil
Before placing anything in the ground, test the soil to determine proper pH balance. Depending on the environment, most garden soils should be loose, well-draining, and fertile, with a pH between 6.0 and 8. Rotted organic matter such as leaves, grass clippings, and animal manure help to amend the soil, or you can add products from your local nursery. Before planting outdoors, start seedlings in small containers indoors. Take them outside after the final frost.
Herbs
With so many herbs to tempt your palate, these are easy to grow in your paleo garden:
Mint: With a tantalizing scent, choose one or more of the 600 varieties of mint available, including peppermint, spearmint, orange, banana, pineapple, and chocolate. Plant each stem in separate containers and place them far enough apart so that bees and butterflies don't cross-pollinate. Mint needs morning sun, afternoon shade, well-draining soil, and consistent watering.
Sage: This hardy perennial re-grows every season, even following overly cold winters. Place seedlings 2 feet apart in full sunlight with soil temperatures between 60 and 70 degrees.
Lavender: An aromatic herb that grows in cool and warm climates, lavender is a perennial with flowers of white, blue, and purple. It does well in moderately fertile soil. Place seedlings in the ground about 1 to 3 feet apart.
Chives: Perennials with a slight taste of onion and stores well in the freezer.
With spring approaching, planning for your paleo garden begins now. Sketch a blueprint and tune up that green thumb … your garden awaits!
Maria Ivanov is a fitness trainer with a passion for foods — the healthier the better. With the help of her children, she grows her own vegetables, herbs, and as many fruit trees as she can on a half-acre plot.