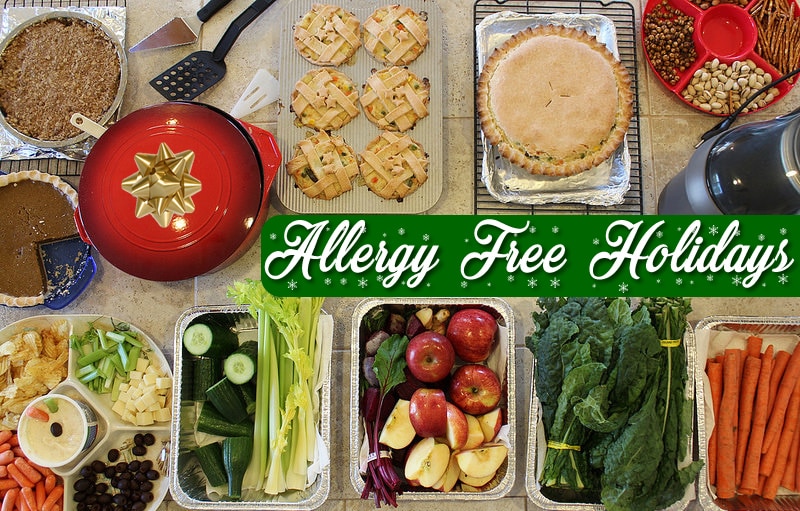 Maybe it's you, or somebody you love… Whoever you're cooking for this Holiday Season, it can be really hard to find something that everyone can eat – Especially when there are food allergies and special diets involved.
Some of you might be wondering how it's even possible to cook, especially if you're newly diagnosed. My best advice is to focus on what you CAN eat and go from there. If you're cooking for someone else, please remember that you won't be able to please or accommodate everyone, so choosing a variety of dishes will give you the best chance of finding something everyone can enjoy. Also, don't be afraid to ask other adults for ideas or have them bring a dish that they can share.
Over the years, Erika has come up with a somewhat unconventional (and continually evolving) menu she uses over the holidays. I encourage you to pick a recipe or two to incorporate into your holiday meal plan this year. Almost all of them are adaptable for Gluten Free, Egg Free, Dairy Free, Nut Free & Vegetarian/Vegan.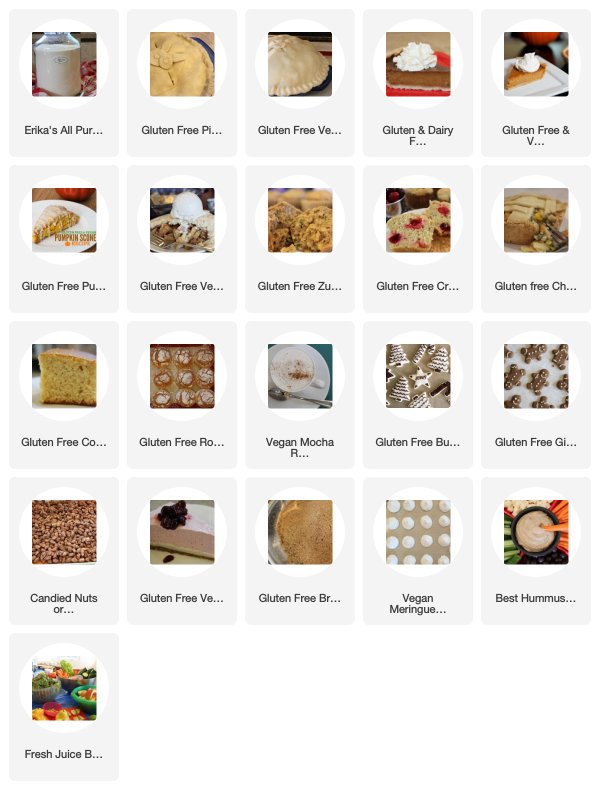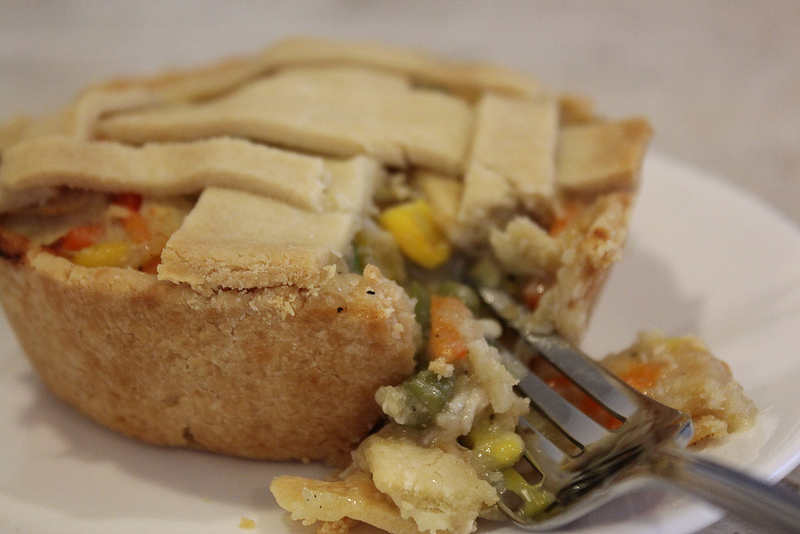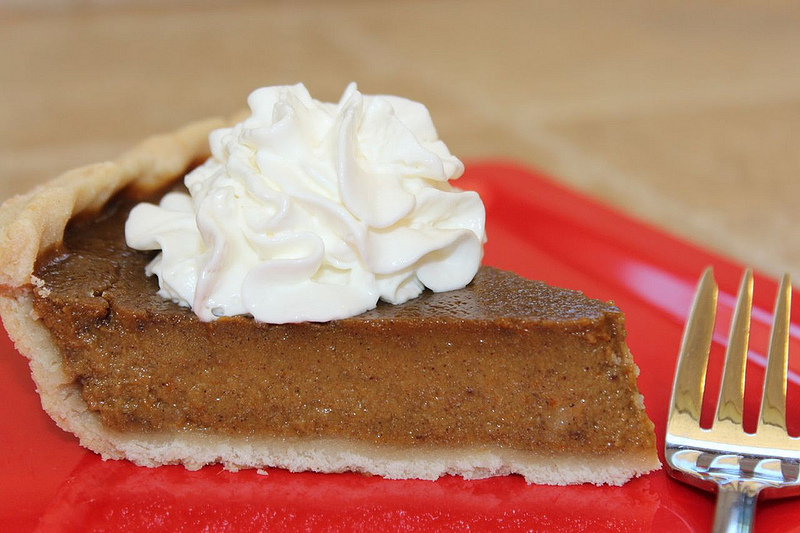 NOTE: If you are cooking a meal or dish for somebody with life threatening allergies, it is VERY IMPORTANT to avoid ALL cross contamination with your other foods. I can't stress this enough… I know people that can have an allergic reactions from just smelling peanuts, and others who react from residual traces of dairy. When in doubt ask & take the extra steps to avoid a catastrophe.
I'd love to hear your ideas on how you accommodate special diets around the Holidays… What ingredients do you avoid and what dishes do you make?
If you're new to this site, please be sure to sign-up for our newsletter (below), so you won't miss any new Recipes!
Whatever you serve this year, I pray you enjoy every precious moment together… because that's what we'll all be remembering!
God Bless!