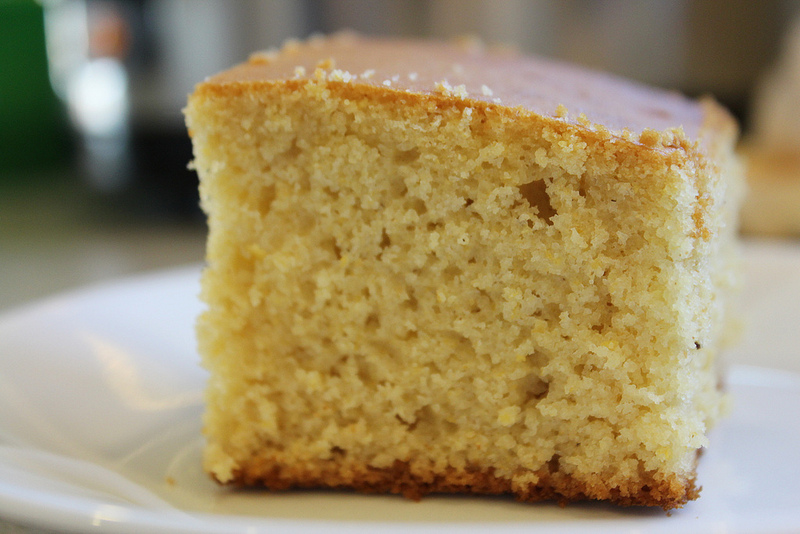 "You can take the girl out of the country,
but you can't take the country out of the girl!"
I spent most of my early life living in a small country town… and although I now live thousands of miles away (in a very small town) I still miss some of those country comfort foods.   And you don't get much more country than good 'ol Beans & Cornbread!
Cornbread can typically be done gluten & dairy free with some success, but I'm not a big fan of the way it turns out crumbly & dry.
This Gluten and Dairy Free Cornbread Recipe is perfect & moist, and nobody will ever know what it's missing! Plus, with this recipe, you can easily dry the bread and use it for gluten free cornbread stuffing!
The special tools featured in this recipe are:

Gluten and Dairy Free Cornbread Recipe
Gluten and Dairy Free Cornbread Recipe – A single batch makes 12 Muffins or (1) 8x8 Square Pan of Bread - Recipe can easily be doubled for bulk preparation.
Serves:
1 8x8 Pan or 12 Muffins
Ingredients
1 Cup Organic Corn Flour or Organic Corn Meal (I prefer the smoother texture of Corn Flour - and always use organic to stay away from bad GMO's)
1 Tablespoon Baking Powder
¼ Cup Sugar (or sugar alternatives - see below - or none)
¼ Cup Honey
1 teaspoon Salt
1 Cup Milk Alternative (or real Milk)
¼ Cup Spectrum Palm Shortening (or real Butter)
3 Eggs
SUGAR ALTERNATIVES:
Use ¼ Cup of Any Crystalized Natural Sugar in place of the sugar listed above (coconut / palm sugar, sucanat, maple sugar, date sugar, etc…)
Instructions
Preheat oven to 400 degrees.
Prepare Muffin Pan with liners or Pan with non-stick spray if necessary.
Combine all ingredients in your Stand Mixer fitted with the whip attachment or in Bowl and beat all together for 2 minutes.
Pour mixture into prepared muffin cups or square cake pan.
Bake at 400 degrees for approx. 15-20 minutes for muffins and 25-30 minutes for cake pan or until the top is a dark golden brown and a toothpick comes out clean. I use my Digital Pen Thermometer to test the temperature of my gluten free breads and pull them out of the oven once they hit an internal temp of 200 degrees.
STORAGE
Although it can be left out overnight, it's best to store leftovers in fridge to avoid spoilage.
STUFFING INSTRUCTIONS
To make Gluten Free Cornbread Stuffing cut up Cornbread into small cubes and place on a cookie sheet in your oven at 200 degrees until the bread is completely dry (like croutons). Or, you can use your dehydrator to dry the bread. Use 1 for 1 in your favorite stuffing recipe!