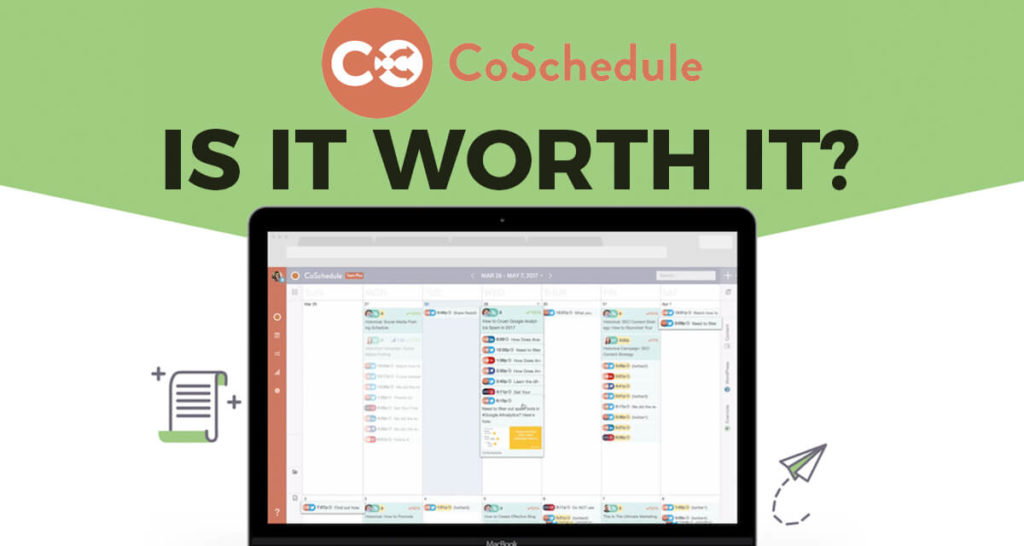 I originally started this little blog as a creative outlet for me to share the 'Insanity' of everyday motherhood through my eyes as an adoptive mother. However, the entire focus of the site took an unexpected turn as my children were diagnosed with several different dietary & genetic issues that rocked our food world. I started sharing my special recipes and adaptations hoping it would help others.
What I didn't expect was how many people would respond! Soon it began to cost me more to keep this site running than I could keep up with. Between recipe development, recipe posts, social media, and running the business – I needed a solution to keep it all organized. I tried notepads, calendars, spreadsheets and apps – but hated that it wasn't all in one place. That's when somebody suggested CoSchedule to me… and I couldn't be happier with it. If you're a professional blogger (food or otherwise), I'd love to take a moment to tell you about why its been a game changer for me.
Please note that this review does contain affiliate links which means that if you decided to try CoSchedule, I will get a small commission or credit towards my CoSchedule account that helps keep my site running. But please know that all of the opinions expressed in this review are my own honest opinion.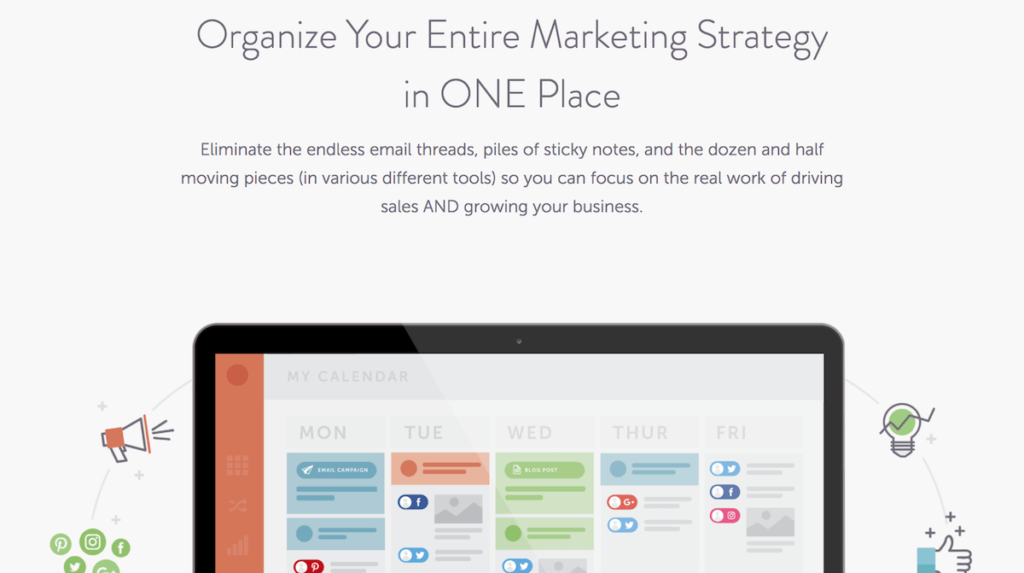 What is CoSchedule?
CoSchedule is a very well thought out Editorial & Marketing Calendar that also integrates with WordPress, Social Media, Google Calendar, Analytics, and SO much more! It automates all of my Social Media Posts & even ReQueues my evergreen content for posting at a later time automatically.

How does CoSchedule Work?
CoSchedule is a cloud-based management tool that allows individuals (like me), or large teams to coordinate, schedule, and manage online content, promotion & campaigns. There's also a great WordPress Plug-in that allows your content to automatically integrate with your Calendar/Work Flow – which makes creating Social Campaigns a breeze for me!
I also love the ability to create Tasks for each part of my Workflow. Each task has a checkbox that I can tick off as I complete the steps. This has been so helpful for keeping me on task & focused. This will also be perfect as I migrate my video publication process to CoSchedule.
Changing my posting schedule happens often, so I love that CoSchedule gives me the ability to drag & drop my scheduled items on the calendar… it's SO easy!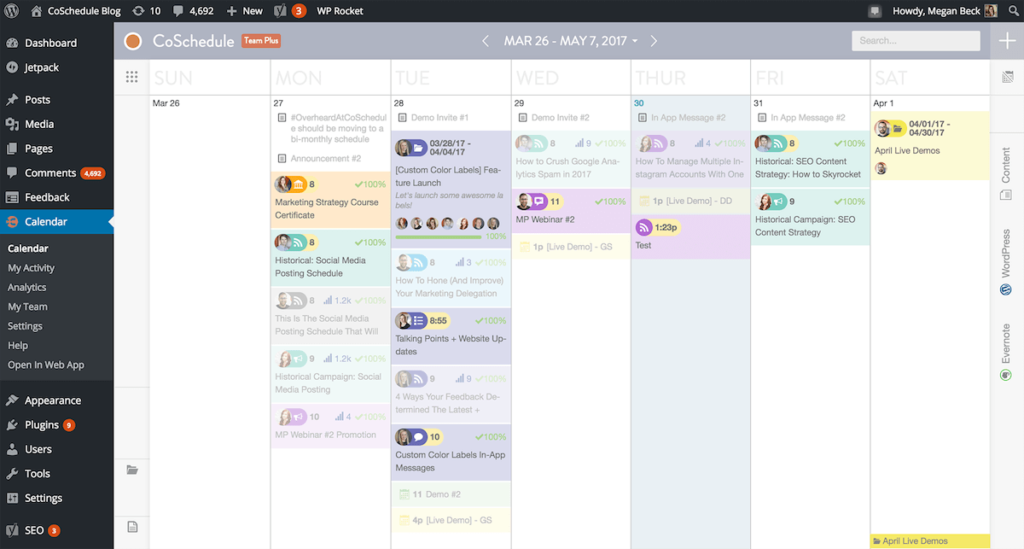 Does CoSchedule Handle Social Media?
Yes! The Social Media features of CoSchedule are my favorite right now. I have it connected to my Facebook Page; Instagram; Pinterest; Twitter; Google+; and YouTube. Although it lacks bulk uploading/scheduling like other services, I've found that it handles all my my Social Media Campaigns like a champ!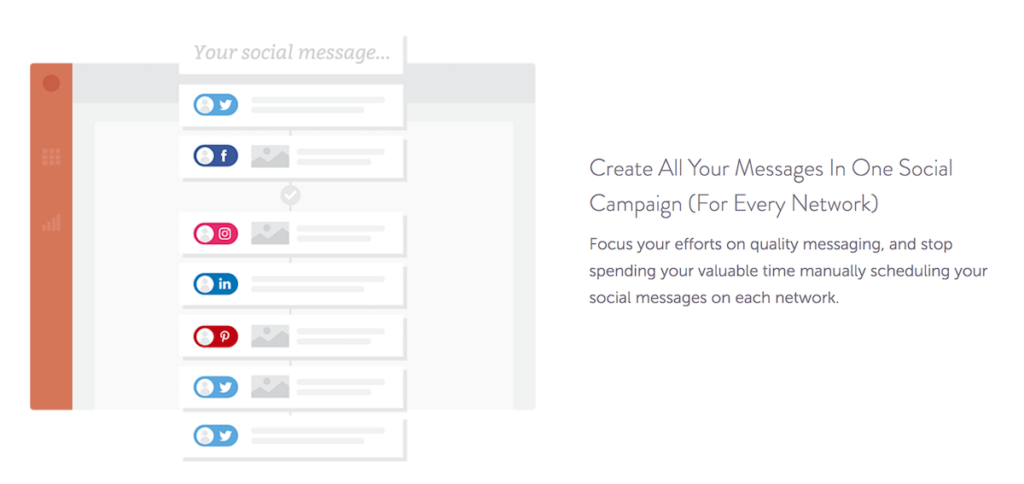 I now use CoSchedule exclusively for managing all of my link exchanges & paid Social Campaigns, as well as New Posts & Past Posts that I want to re-feature. As I mentioned earlier, it allows you to create 'evergreen' social content that is automatically ReQueued for posting at the optimal time.

One major feature that is lacking (and I've been told they're working on it), is the ability to schedule Facebook Branded Content – Which I now hear will be required for Instagram as well. For now, you need to still manually schedule those posts online.
How much does CoSchedule Cost?
As an individual, CoSchedule runs me about $30 per month when paid annually. At first, I was turned off by pricing structure, but once I started to tap into the full features of CoSchedule, I realized it's full value. But don't let my plan choice deter you… There is a plan as low as $15 per month depending on your needs.  I highly recommend you take full advantage of the Free 2-Week trial before deciding which plan is right for you.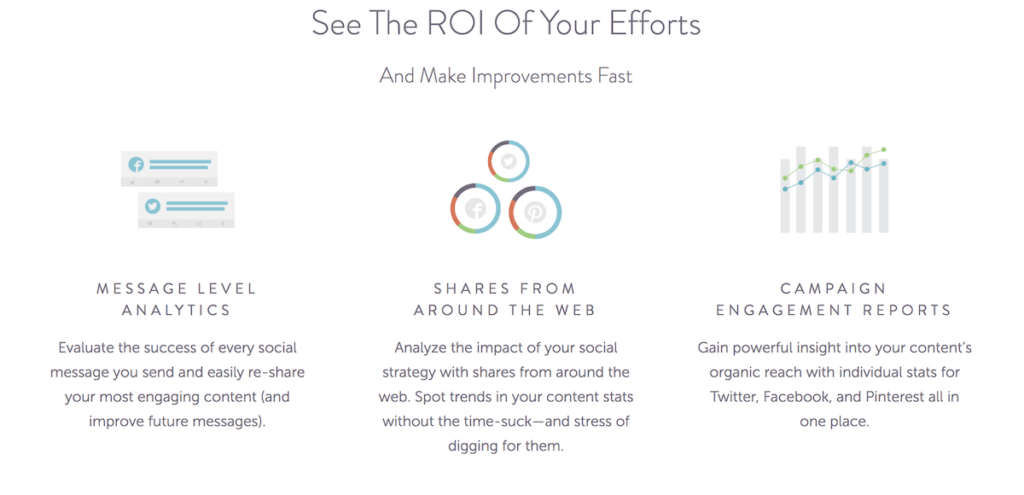 Is CoSchedule Really Worth it?
Yes. The time I save having all of my content 'under one roof' is valuable to me. In today's marketing world, you have to stay on top of your projects or risk falling behind. With CoSchedule I feel like I have a Virtual Assistant who I can check in with to make sure everything is running smoothly. For my Paid Social Media Campaigns, I have peace of mind knowing it's all set and in one centralized place.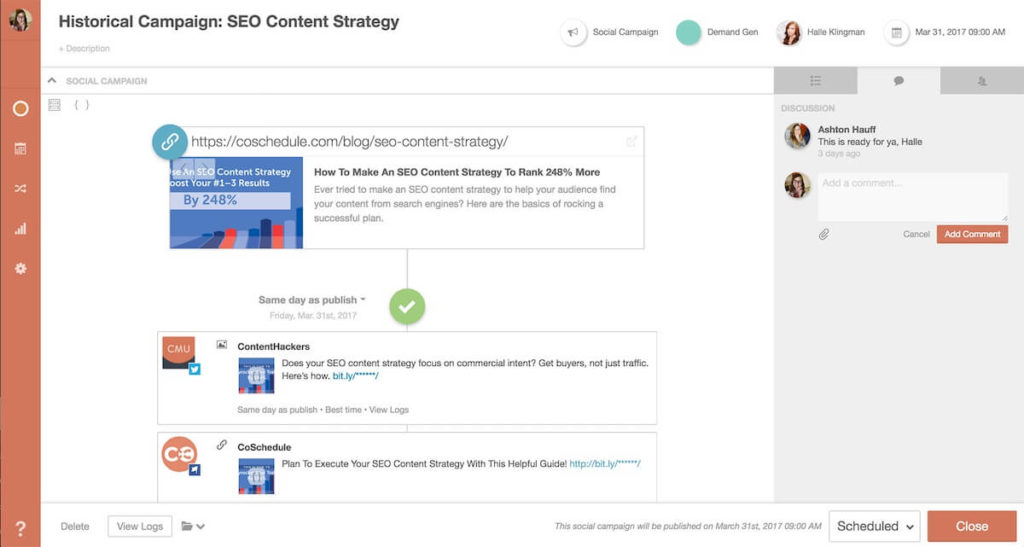 Is there anything you don't like about CoSchedule?
Yes, there are a few things I don't care for & a handful of things I wish it did. Although the site is clean & minimalistic, I do wish jumping between different settings, calendars & layouts could be simplified. Sometimes I can't remember where I need to go to update settings, or how to get back from where I just came from… But that might continue to get easier as time goes on.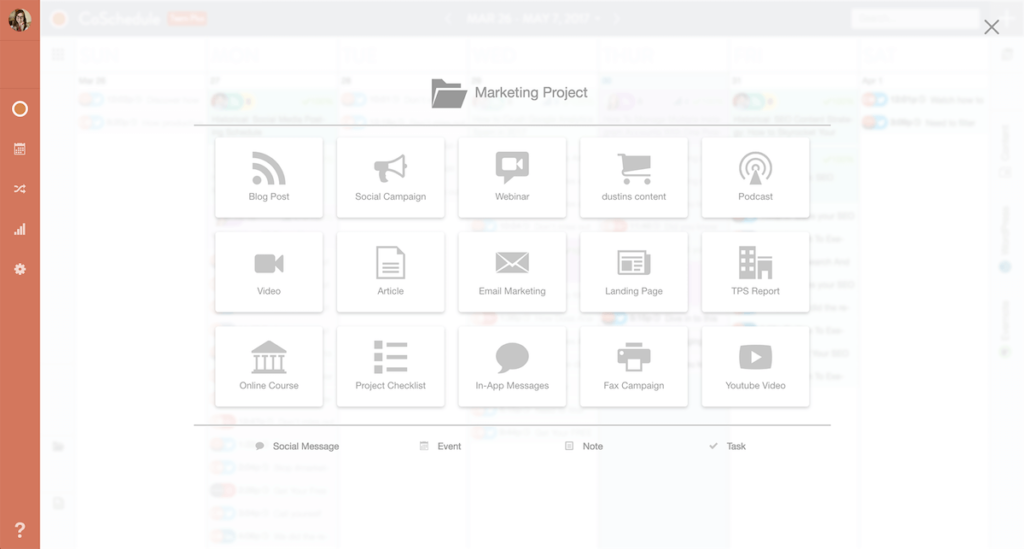 I also wish it had a bulk scheduling/uploader similar to other services. This would make bulk Pinning to Pinterest a lot easier… especially for those of you who rely on affiliate income this way.
Final Thoughts.
I'm a one-woman show, so CoSchedule is a great match for me. But if you're still sitting on the fence, I suggest giving CoSchedule a Free Trial run for 2 Weeks… No credit card or commitment required. If you decide to try, I'd love to hear what you think & how you're using it. Is there any other service you wish they'd offer? I'm always open to ideas & suggestions that simplify my workflow, so I hope this review was helpful to you.