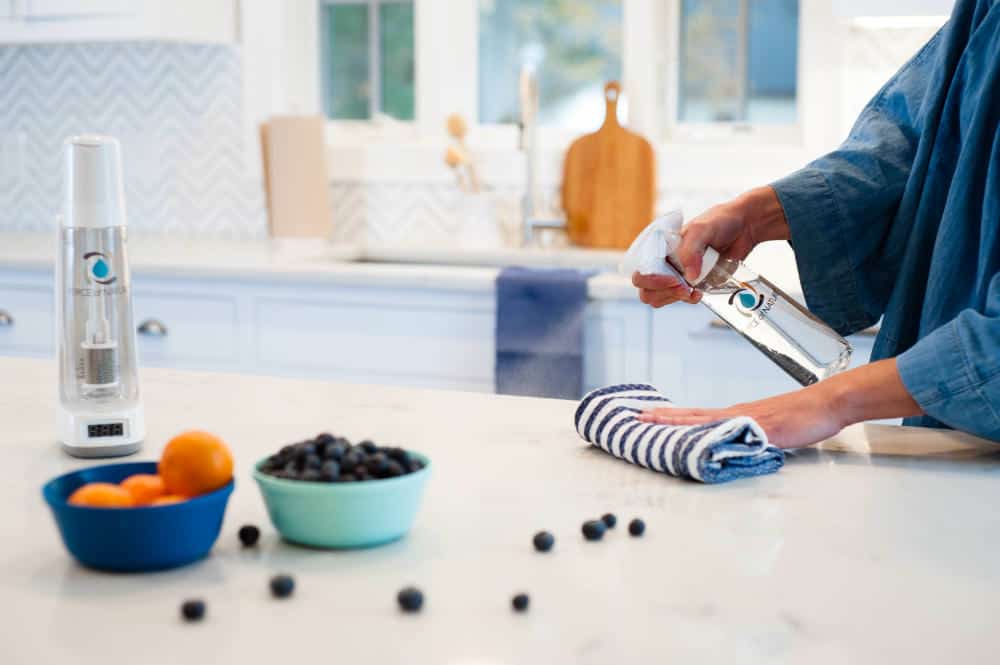 Please tell me that I'm not the only one that gets that pink stuff growing in the shower?! Or that weird smell inside my washer? I'm a very clean person, but living with 6 boys proves to be a daily challenge in keeping everything clean and smelling fresh.
Just want the latest Coupon Code for Force of Nature?
April 2019 = THANKSMAMA for an EXTRA 30% Off the Starter Kit.
I wrote a review about a year ago about how much I loved Force of Nature – an All Natural Cleaner that takes just a touch of Electricity to turn Salt & Vinegar into a powerful Bleach Alternative. It even smells a bit like bleach, but is safe enough to use on every surface without any chemical dangers.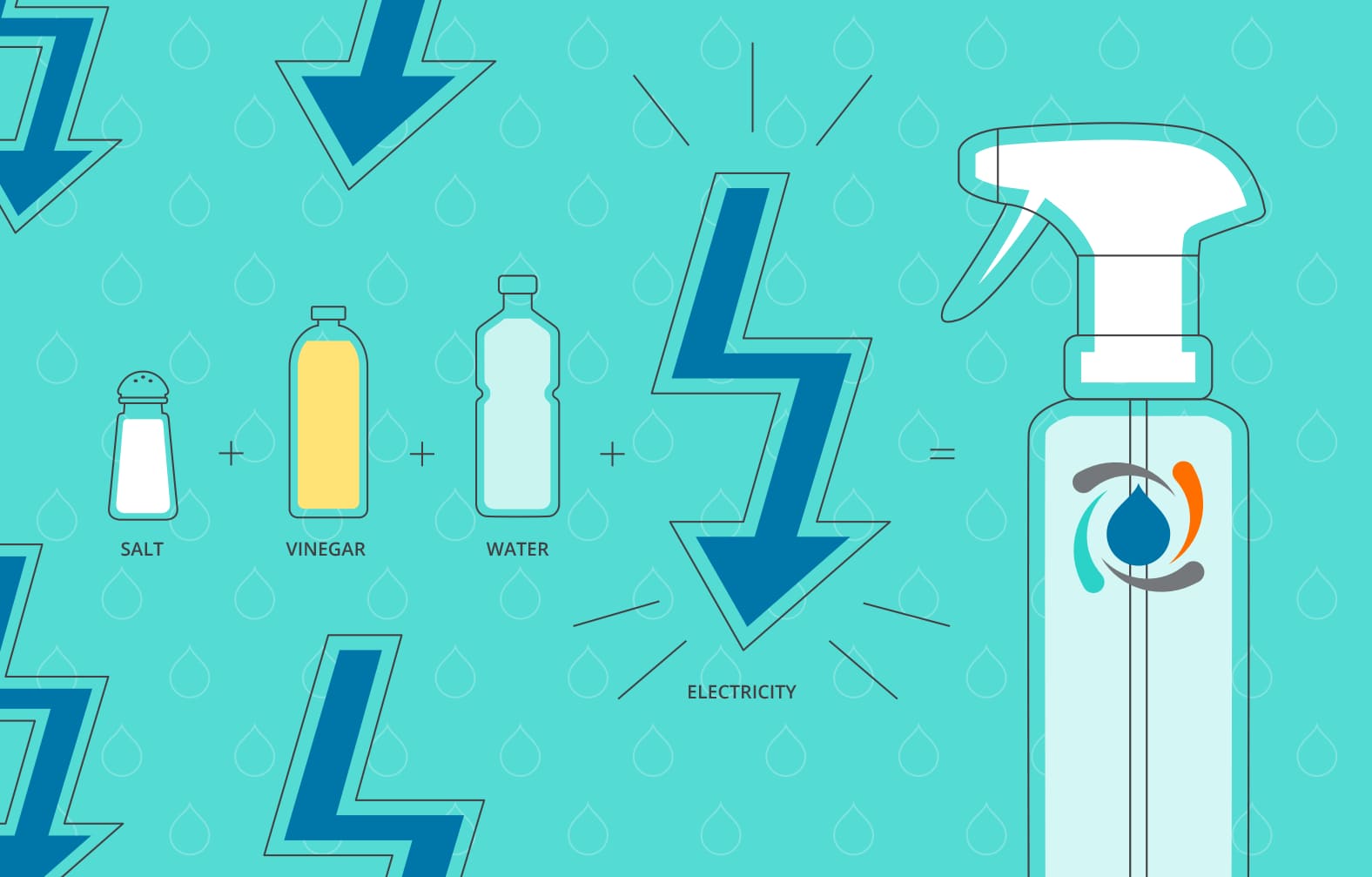 Wondering if I still love it?
The answer is YES!! I may even love it more now that I've seen how well it works…
That nasty pink stuff in the shower? Gone. I just spray Force of Nature on it and let it dry – No scrubbing or rinsing & it magically disappears! The funky smell in my washer? Gone. A few sprays after I pull the load out and it's never been back! Plus, Force of Nature doesn't take the color out of clothing, so it's a great alternative to Bleach!
Trying to figure out what else to use it for? Here's some of my favorite ways:
Wiping down our Dining Room Table (wood) & Chairs (plastic).
Cleaning the Kitchen Counters (white quartz), Faucet/Sink (stainless), Inside the Fridge/Microwave & the Range Top (glass).
Inside my boys Ski Boots, Gloves & Shoes – Just be sure to let them dry completely before putting back on.
Mopping my Floors (concrete).  I just spray it directly on the floors, let it sit for a few minutes and use this mop to wipe it up.
Do I even have to talk about the Toilets? These get sprayed Every. Dang. Day. #becauseboys I even spray it in my toilet bowl brush holder!
So much more… Trash Cans, Diaper Pails, Pacifiers, Pet Beds, Cars, etc… the list could really go on and on.
What You'll Get:
I initially bought the Force of Nature Yearly Starter Kit which came with:
Activator Base (that's where the magic of the science happens);
12 Ounce Spray Bottle
55 Activator Capsules – Which is enough to make 55 bottles!
Quick Start Guide
Free Shipping in the US – Even for my peeps in Hawaii!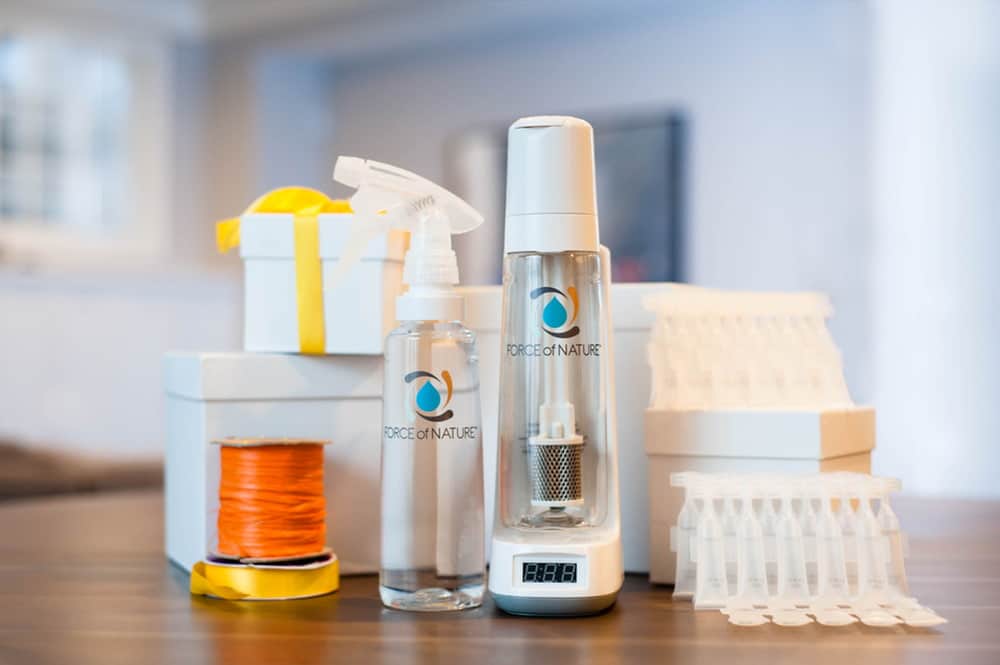 Most Recent Coupon Codes:
April 2019 – THANKSMAMA – Extra 30% Off the Yearly Starter Kit.  This is a Perfect Gift Idea for Mother's Day!
Still not sure?
Force of Nature has a 100% Happiness Guarantee – Which means if you try it and don't like it, you can return it for a full refund within 30 days.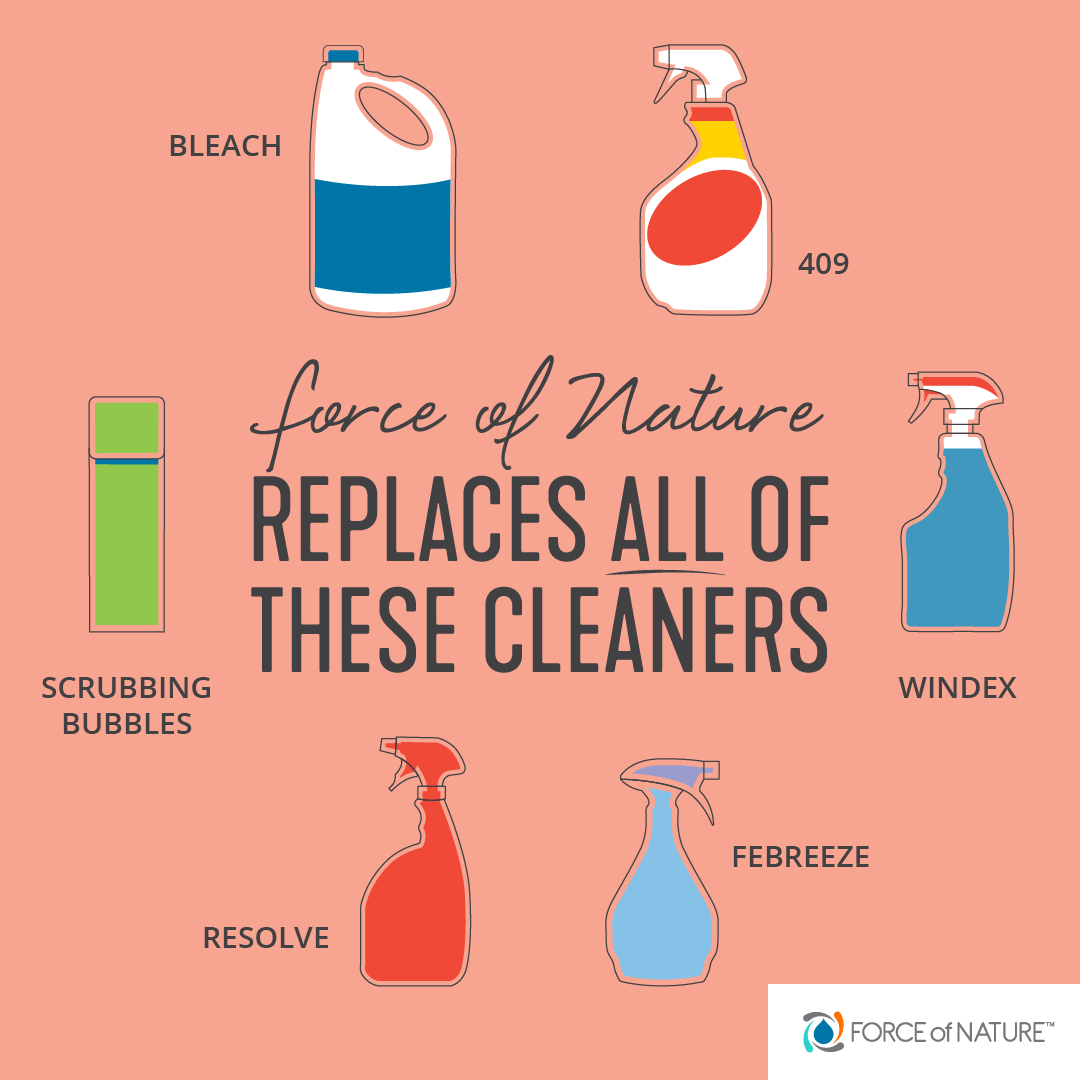 Note: This is not a sponsored post… I purchased a Force of Nature Starter Kit & Refills with my own money and am a genuinely happy, repeat customer. I am also an affiliate of Force of Nature, which means that I may make a small commission if you decide to purchase their products using the links in this review. I work hard to make sure my opinions and reviews are genuine and honest – Thank you for letting me share them with you. =)