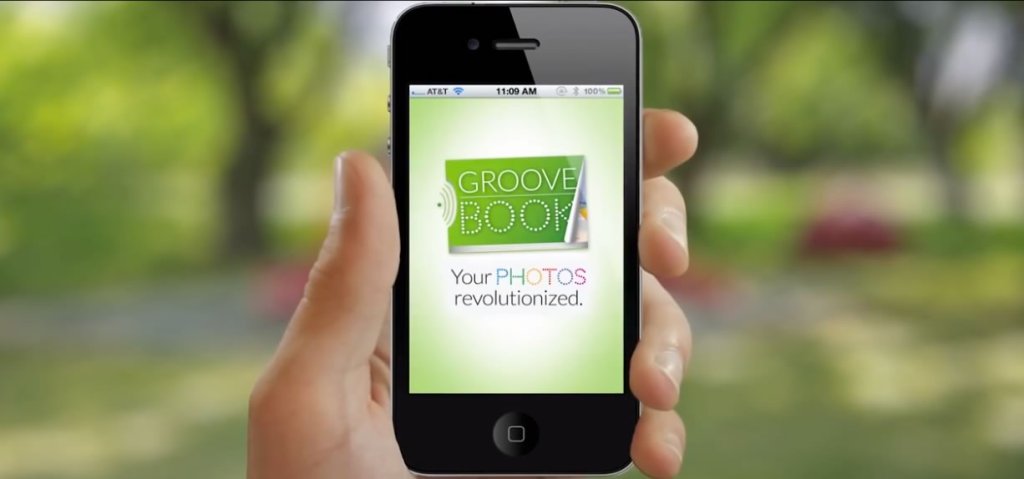 ***PLEASE NOTE! I do NOT work for nor am I affiliated with Groovebook in anyway. I have NOT received any compensation for this review – I am just sharing this with  my blog readers who might be interested – Please do NOT contact me with your billing or product questions. Please contact Groovebook directly. THANK YOU! =) ****
If you're a fan of ABC's Shark Tank, then you're probably already familiar with Groovebook, a company that takes up to 100 of your phones photos per month, prints them, and sends them to you in a nifty 4×6 bound photo book for only $2.99 with FREE shipping!!
If you're new to the service, you can get your first book for FREE (including free shipping) with the code INSANITYGROOVE – just enter it during the sign-up process.

If you're not familiar or haven't tried them yet, here's some of my favorite Groovebook features:
First you download the free app from the iTunes store or Google Play store.
During the month, you select which photos you want with a checkmark, upload them, and once your book is filled with a minimum of 40 to a maximum of 100 photos, your book is ordered and sent to you.
Every photo is perforated, so you can remove each one easily if desired.
Every photo is sized at 4×6 – perfect for popping into a frame.
You can order 100 different photos or any quantity of single photos.
Every month has a different & clever cover design.
You can even order multiples if you want to have them sent to family for the same price!
There's NO monthly contract, you can start, pause, resume, or cancel your service anytime! Order photo books only when you want them.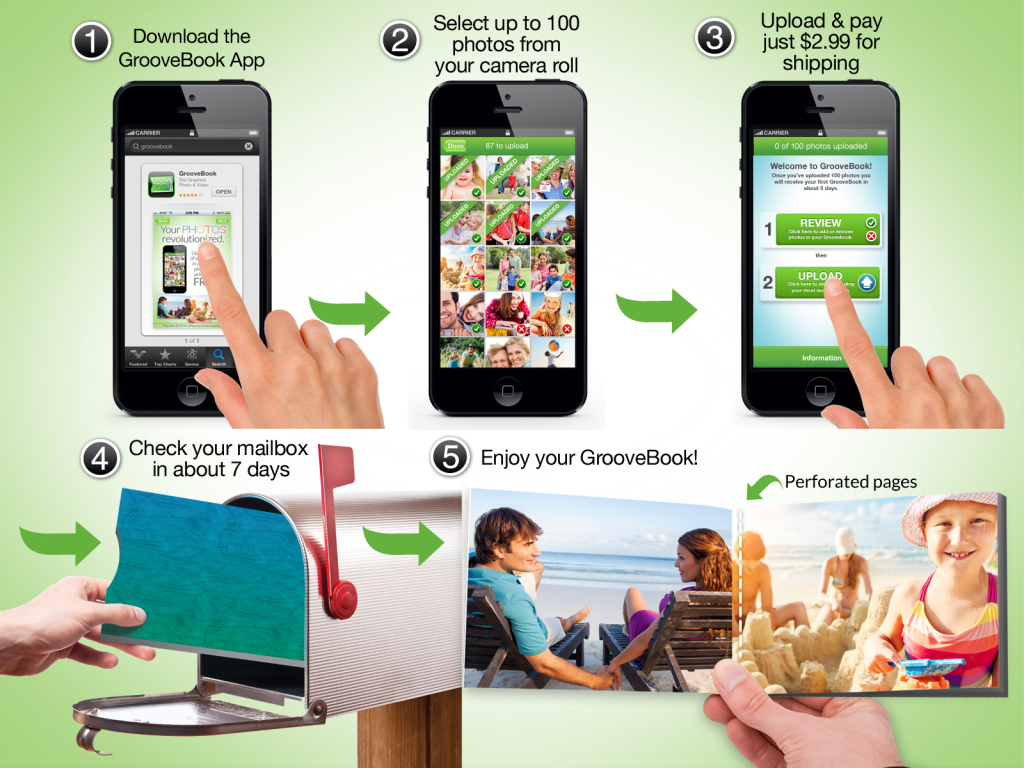 Ideas:
Upload your square Instagram photos, & you will have extra room on each photo to write a note… perfect for a photo journal, or a thank you note.
Send grandma a copy each month for only $2.99 more!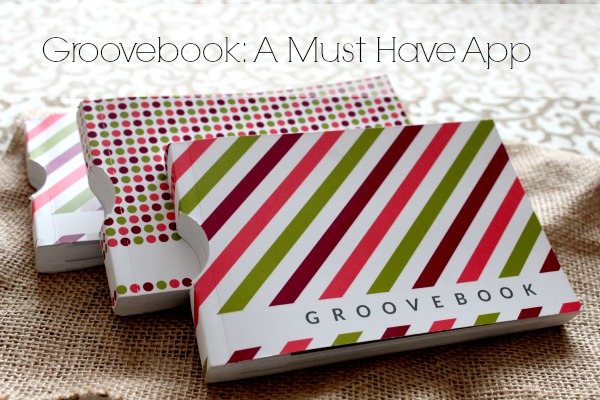 Things you should be aware of:
Since being featured on Shark Tank, Groovebook's client base has soared! Be prepared for a little longer wait time for processing & receiving your book.
I'd also expect that there may be a few glitches in their app as they work out the kinks.
Groovebook uses USPS Book Rate Shipping Method, so depending on where you live, delivery times can vary from 1-4 weeks. I'm expecting my books to take several weeks to reach me in Hawaii. But for $2.99 with FREE shipping, I can live with that! =)  Especially when you consider how much a small photo book from Snapfish or Shutterfly costs!
My wishlist:
I wish that there was the ability to upload my all of my photos from sites like Facebook, Instagram, Flickr, Shutterfly, Snapfish, Picassa, etc… and that it wasn't limited to just my phone's photos.
I rarely take 100 photos on my phone per month that are keepers… so I wish that I could take more than a month so I can fill the book over time – not just once a month. Although, I do know you can order the book with a minimum of 40 pages.
Try your first book FREE with Coupon Code INSANITYGROOVE
(I do not get paid for this, and this is not an affiliate link)… I'm just passing on the Love!