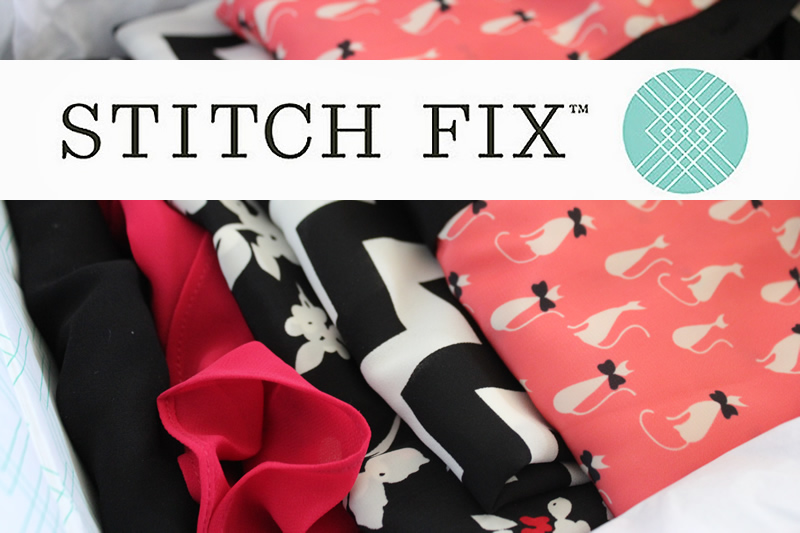 There's a million glowing reviews for Stitch Fix… and I can see why. It's convenient, exciting, & much like ordering a present for yourself – but without knowing exactly what's in the box.
However, all of my excitement came to a screeching halt when I opened my box to find absolutely nothing to my taste, size or fabric liking. I was so sad.
UPDATE: After several tries, I've finally hit Stitch Fix Nirvana & kept all 5 pieces… Read the updated review over here to find out how I did it.
Side Note: This is not a sponsored post, but it does contain affiliate links… which means that if you click on any of the links in this post, I may receive a small percentage of the sale (which doesn't cost you anything extra). Every little bit helps me keep this blog up and running, so thank you very much for your support! =)
In their detailed questionnaire, I gave them this to describe me:
"I am a homeschooling, mom w/ kids who lives in Maui. Getting dressed up here is like wearing a scarlet letter & out of place. I literally live in Yoga Pants or Running Shorts with a tank top, & flip flops. I am skinny (36/27/36), wear no jewelry, cook 5+ hours in the kitchen & garden outside. My style is Yoga chick meets Surfer chick (think Athleta). Can you help me? LOL!"
I also emphasized in the questions that: I am tiny, I am a mom, I don't wear jewelry, I don't need dressy, I like things casual, and I asked only for practical pieces that I could wear everyday. I even gave them a Pinterest board with examples of what I wanted & liked – but I feel like it was totally ignored.
Here's what I got:
4 Dressy Tank Tops & 1 Dressy Pleated Skirt – All in Hot, Sweaty, Polyester – and the shirts were HUGE on me. All of the items were way too dressy for me – I don't even get dressed up like this for church! My stylist said 'I could wear these tops, even with Yoga Pants!'… Um, I don't thinks so. But worst of all, was the one shirt that had cats with bows all over it – Ugh… it's horrible! And, don't they know, I'm a dog person. LOL!
Just to give you a size perspective, here's one of my old shirts hanging over one they sent me:
It was so big on me, you could see my boobs (or lack thereof) through the arm holes! Hahahaha!
Although some of the styles & colors are pretty, they were just too big to even try on – plus, I would never wear anything polyester in Hawaii. The styles were also totally impractical for me – I prefer washable, cotton, fitted tanks or shirts.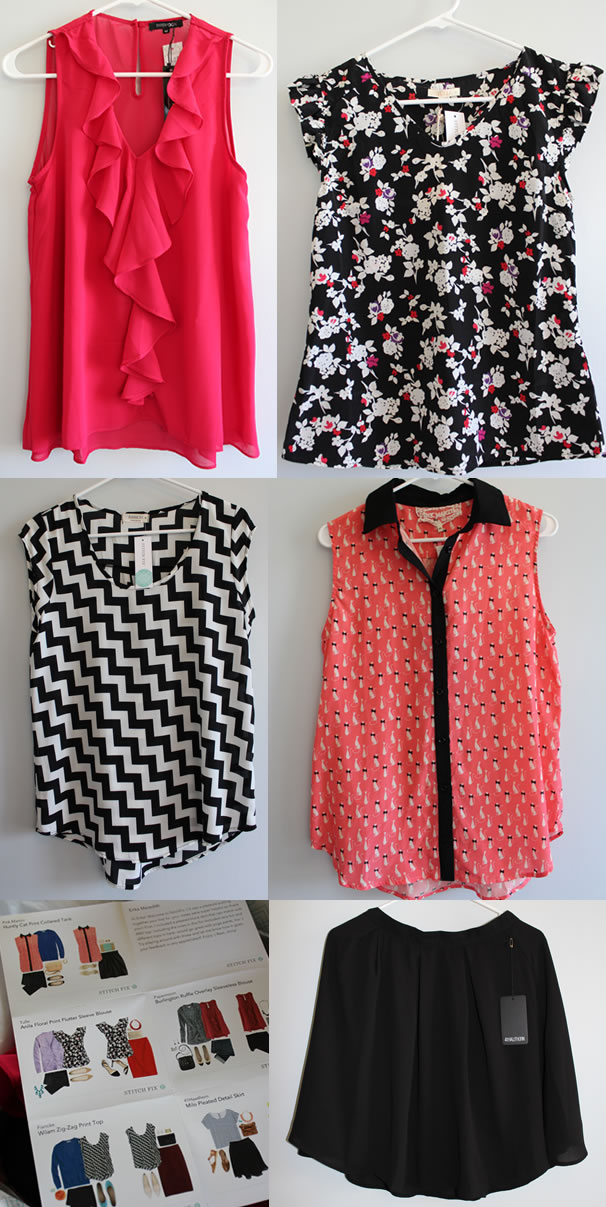 I'd read all kinds of reviews about the prices, and so I prepared myself for everything to be very expensive. I specifically requested the cheapest items possible. Although it's a lot more than I usually spend, the prices weren't as bad as I expected. If I had kept everything, all 5 pieces would have been $120… that's only $24 per piece.
I really wish they had gotten my style & needs right. Needless to say, everything got packaged up and sent right back.
To be fair, I may try again in the future… But for now, I think I'll stick to my ThredUp.com, Garage Sales & Black Friday Online.
*** If you want to try ThredUp instead of Stitch Fix, here's a link for $10 off your first order. With that coupon, you can probably get something for free! =)  I just ordered 3 things from them and it only came to $8! If you want to know more about ThredUp, click here or here (updated review) for my reviews. **