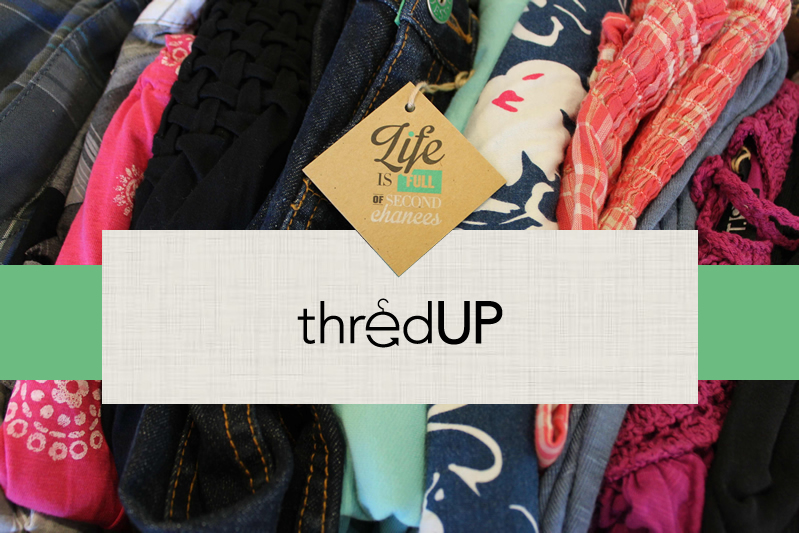 After my Stitch Fix debacle, I told you guys about how much I love thredUP.com… Well, I decided to take the money I would have spent on Stitch Fix and show you how much more you can get from thredUP for less!
Side Note: This is not a sponsored post, but it does contain affiliate links… which means that if you click on any of the links in this post, I may receive a small percentage of the sale (which doesn't cost you anything extra). Every little bit helps me keep this blog up and running, so thank you very much for your support! =)
For those who might not know about thredUP, it's a online clothing consignment store for women & children – where anyone can buy Name Brand, Like New or New clothing for a fraction of retail price. I've purchased from them several times before and have never been disappointed. You can also clean out your own closet & send a bag in and get cash or store credit when somebody buys your pieces – but the items have to be in New or Like New condition for them to accept it.
If you've never ordered from thredUP, you can click on any of the links in this post for a free $20 coupon towards your first purchase – I know you're going to have fun with it! =)
In this order, I picked up 10 items for myself & 2 items for my 9 year old son & paid only $34 for everything, including free shipping!! Notice on my receipt (below) how I had some credit earned from referring family & friends – That brought my total for each item to less than $3 each… and everything I ordered was high quality, Name Brand items in Like New condition or New With Tags.
Here's a closer look at what I scored on my latest order: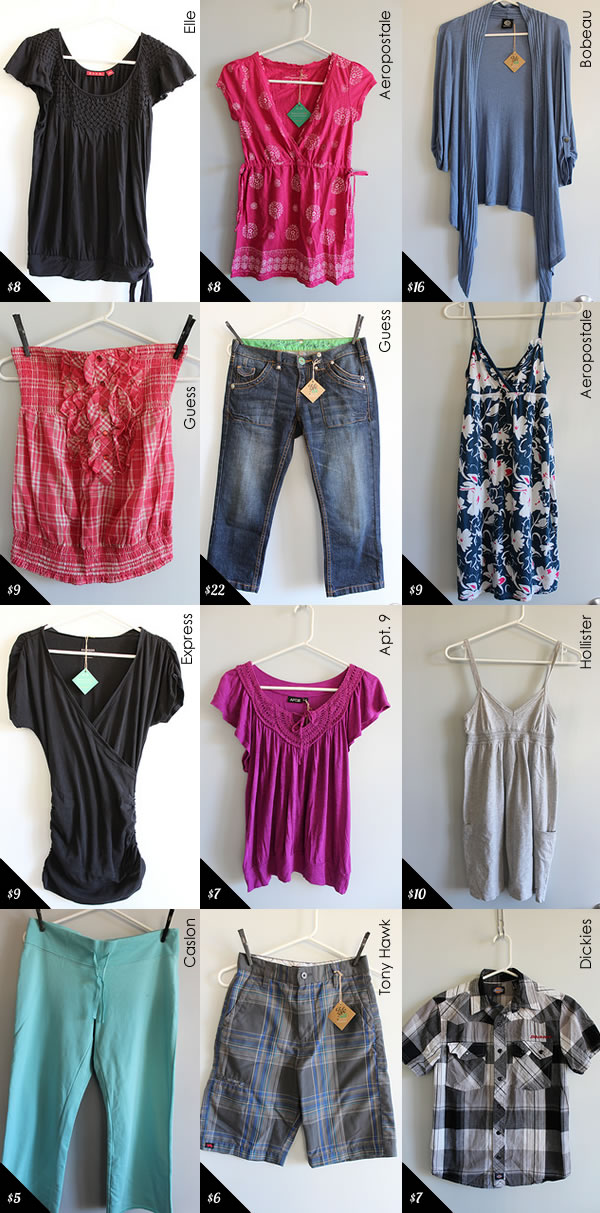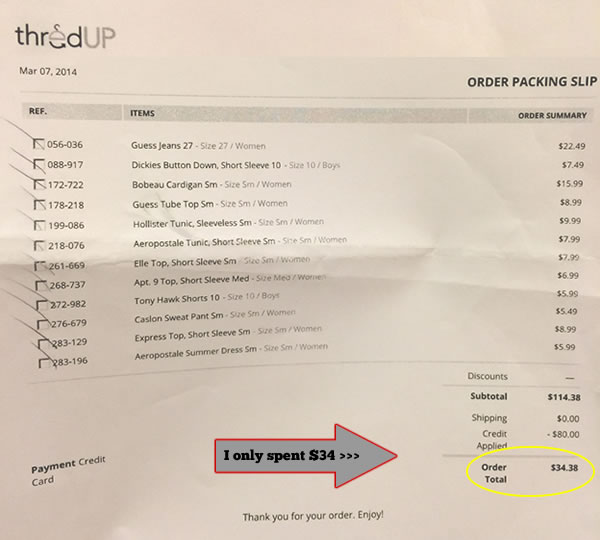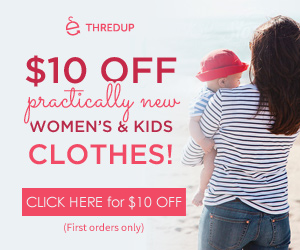 If you've never ordered from thredUP, you can click on any of the links in this post for a free $10 coupon towards your first order!  – I know you're going to have fun with it! =)