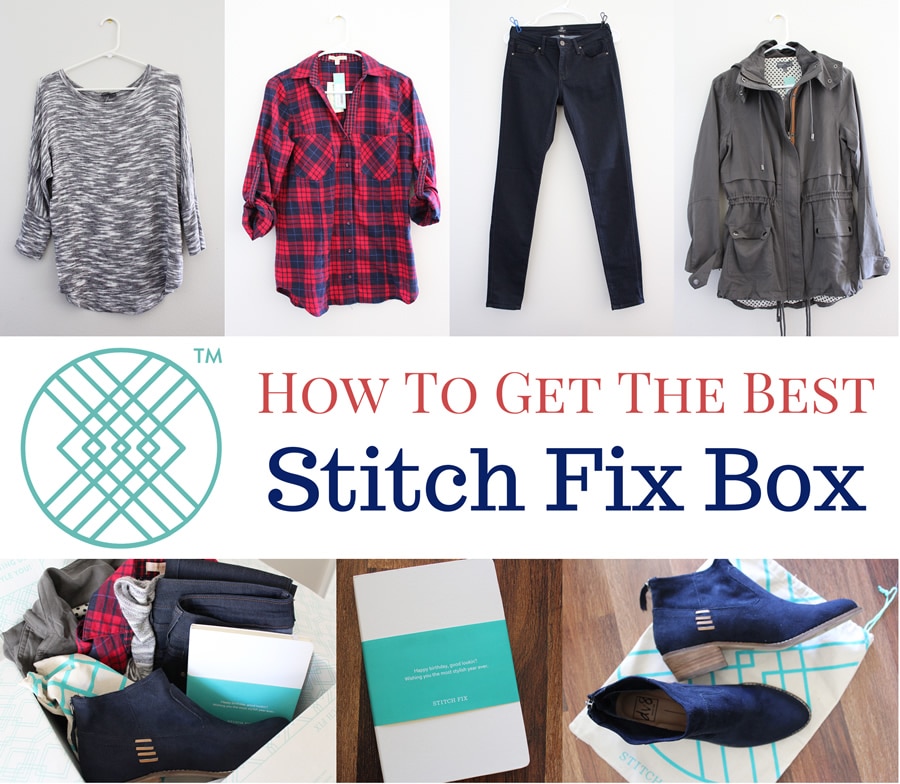 If you couldn't tell from my last Stitch Fix review, I was not pleased with my past experience. Since then I've tried it several more times hoping something would change, and it never did… Until today, when my Fix arrived and I loved everything they sent me!
Side Note: This is not a sponsored post, but it does contain affiliate links… which means that if you click on any of the links in this post, I may receive a small percentage of the sale (which doesn't cost you anything extra). Every little bit helps me keep this blog up and running, so thank you very much for your support! =)
In the past, I wanted Stitch Fix to send clothes that fit my lifestyle here in Hawaii. But my year-round wardrobe consist of wearing shorts and a tank top over my bathing suit – I'm definitely not their typical customer. However, with an upcoming winter trip to the Mainland, I decided to try again and took a totally different approach.
This time I changed all of my Stitch Fix requests to Fall & Winter (I don't own anything warm). In addition, I started pinning a bunch of wardrobe capsule ideas to my Pinterest Style Board, along with images of Joanna Gaines inspired outfits. Don't you just love her and her style?!  I also wrote out my very specific requests of what I needed/wanted… Such as "I need a jacket like this" and "Skinny jeans like this" (with links to my specific Pinterest images)… It took about 20 minutes, I hit 'Schedule', and waited.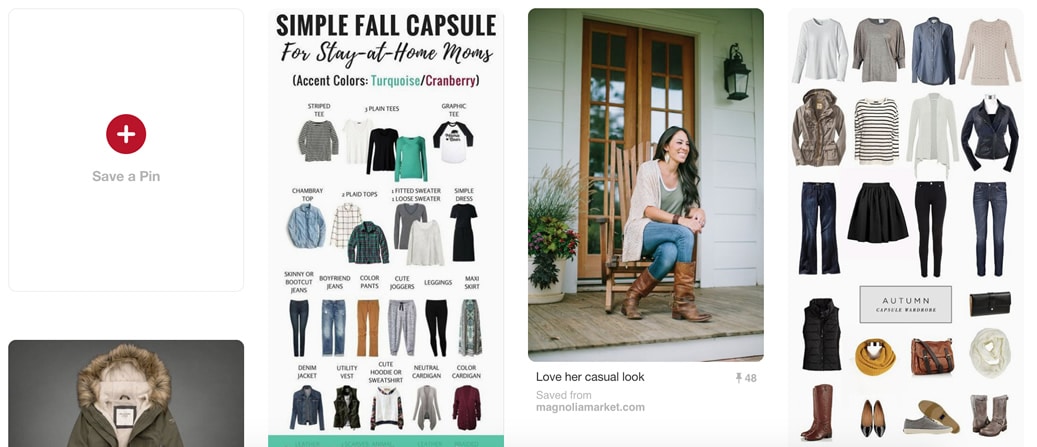 I'll be honest, based on my past experiences, I had low expectations. But when my Fix finally arrived, I was like a kid on Christmas morning!
Here's what I got:

Dark Blue Stretch Skinny Jeans – $88 (kept): OMGosh Stitch Fix's house brand of Skinny Jeans are AMAZING! The fit is SO comfortable & they are made in the USA. It's a cross between Yoga pants & a pair of jeans that moves with your body. It's a match made in Heaven – No tight spots, No low-rise, No underwear issues. They're perfect for dressy or casual wear, and of course boots.
Red Plaid Lumberjack Style Top – $58 (kept): Loved the v-neck, roll-up sleeves, and the flattering longer cut (which means it covers up my flat butt nicely).
Dolman 3/4 Length Sleeve Knit Top – $58 (kept): Dolman style tops are my favorite & this one is so comfy.
Cargo Anorak Jacket with Hood – $108 (kept): Loved this because the hood is removable and the waist can be cinched to flatter my shape. It was a little tight through my shoulders, but as a fall jacket, I think it would work well without too many layers.
Navy Ankle Booties – $90 (kept):  At first I was really disappointed to get these, since I specifically requested tall, warm boots. But I tried them on anyway, and darn it, they were too cute to send back! Plus, with the 25% discount Stitch Fix offers when you keep all 5 items, it actually was cheaper to keep them.
Birthday Bonus – Free: Because it was my birthday month, Stitch Fix sent me a bonus gift… A beautiful white journal with a sweet note. I thought this was a very thoughtful & nice touch! Plus, it's a great idea to remember if you're thinking of scheduling a Fix for yourself or friend during their birthday month.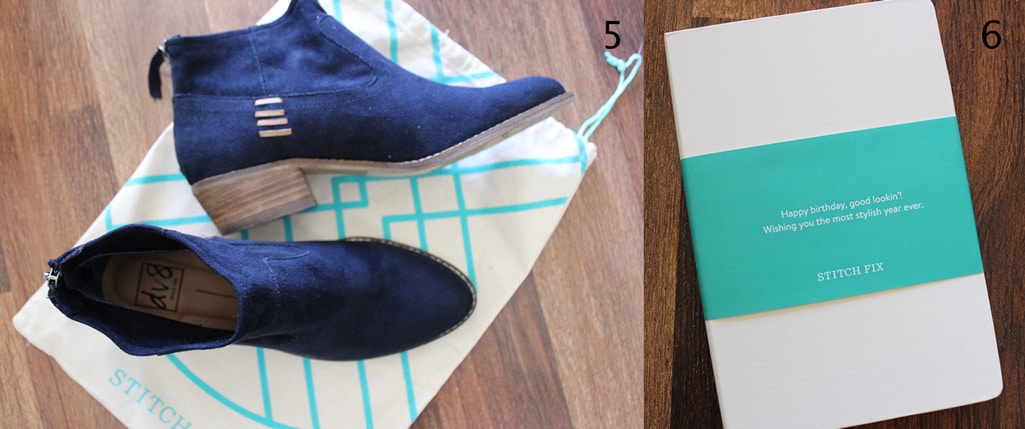 What did it cost?
Since I kept everything, the total came to $280 (This included a 25% discount for keeping all 5 Items, as well as my $20 Style Fee credited to the final amount)
Note: I am a VERY fugal person. I LOVE shopping at thrift stores or online at ThredUp (my fave!) for used clothing. But when I stopped to consider my time and sanity in shopping (with 5 boys) for winter clothes in Hawaii (ha!) AND the fact that I don't have lick of style sense – Stitch Fix offered a helpful service that seemed reasonable for what I got in return.
Who was my stylist?
My personal style note was signed by 'Jeni'. According to the website, you can request the same stylist for your next fix. I hope this is true, because I will definitely be asking for her again. I felt like she really tried hard to get my style and fit my requests.


Tips for Getting Better Stitch Fixes:

Create a Pinterest Board & pin all types of clothing you like – But stick primarily to what you actually need. I also started pinning samples of wardrobe capsules, making notes in the pin about what I needed or liked best.
Be VERY specific in your style profile. If you are a hippy at heart, say so. If you like dramatic or glamorous, let them know. These are perfect strangers trying to pick out clothes for you.
If you like the way a specific famous person dresses, or an outfit you saw online, put it in the notes section of your profile.
If you need something specific, ask for it. Don't be afraid to ask for certain colors, sizes, etc…
Leave specific feedback on each of the items you keep & return – even if it's negative. Hopefully they'll listen & start to understand your style better as time goes on.
If you get the wrong size or find a flaw in one of the pieces, ask for an exchange.
If you get a bad fix, reach out to them and see if they will apply your $20 style fee to another fix. No guarantees, but I've found them to be pretty patient with my past frustrations – even reaching out to me on several occasions trying to make it right.
If you like your fix, ask for that same stylist again by name. The more you use the same stylist, the better they get to know you & your style.
Don't expect perfection every time. Plus, the service isn't for everybody – I won't be using them for the clothes I need in Hawaii. I'll be saving Stitch Fix for special occasions, or times when I need help with my Fall & Winter wardrobe.
What I'm asking for in my next Fix:
Cardigan Style Sweater
Another pair of Skinny Stretch Jeans – In Black or Blue Jean
Basic Warm Tops that can be layered.
Down Vest or Puffer Jacket with Hood – I freeze just walking into the cold section at Costco – just imagine me in snow! I don't care how I look, I want to be warm. =)
Tall Brown Boots – I don't know if Stitch Fix does tall boots, but I'm really hoping for something that will keep me warm & make Joanna Gaines proud.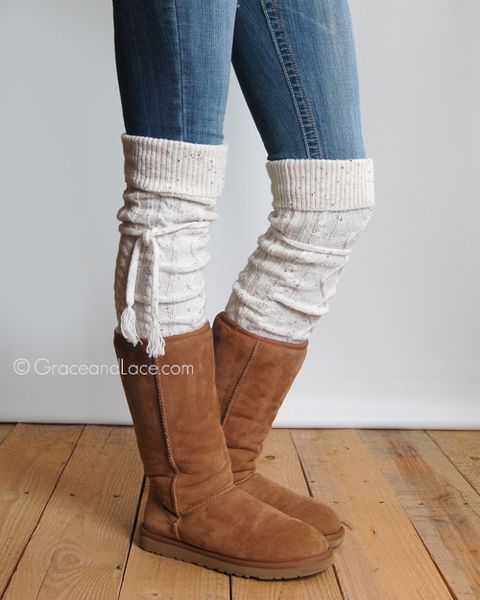 What about you? Have you tried Stitch Fix yet? If so, I'm curious to know if you ever found your sweet spot with them… and do you have any tips or tricks you felt worked to get that perfect Fix?
If you haven't tried Stitch Fix yet, I think Fall & Winter is the best time to try. I also think that Stitch Fix would make a wonderful gift idea for yourself or a loved one… Perfect for Birthdays, Holidays & Special Occasions.
They even offer Fixes for Men now too (see my husbands review over here)!