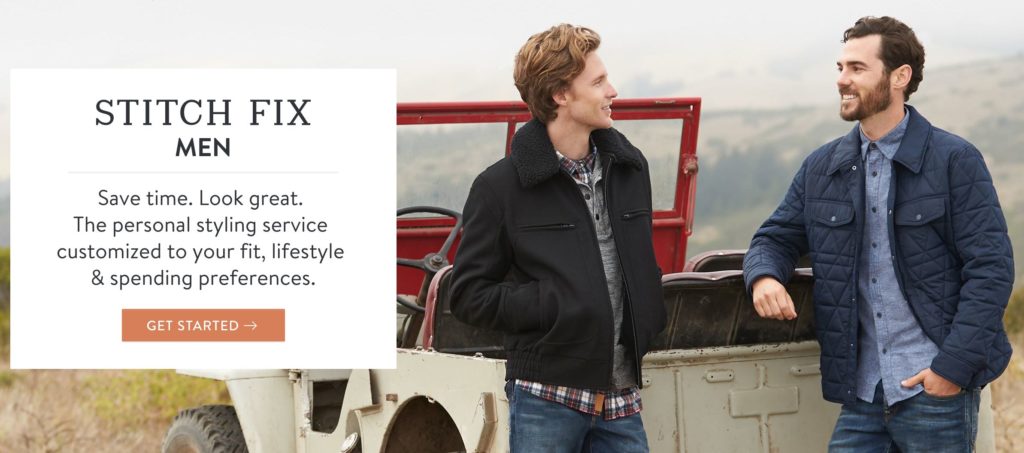 Did you know that Stitch Fix offers a Men's service now? When I heard that they recently added the ability to style Men, I thought it would be interesting to see what my husband thought of it.
Side Note: This is not a sponsored post, but it does contain affiliate links… which means that if you click on any of the links in this post, I may receive a small percentage of the sale (which doesn't cost you anything extra). Every little bit helps me keep this blog up and running, so thank you very much for your support! =)
We went to the Stitch Fix Website & selected the 'Men' link to sign my husband up for his own account (as of right now, only one profile is allowed per account). It took less than 5 minutes to set-up his style profile & schedule a fix.
Right off the bat he liked that they didn't limit him to unknown or high-end name brands, but included trendy & casual brands like Vans, Hurley, Under Armor & Levi. Being a husky guy, he also appreciated that they offered sizes from XS to XXL – with pant sizes ranging from 28-42. Selecting his shape, fit and sizes couldn't have been easier.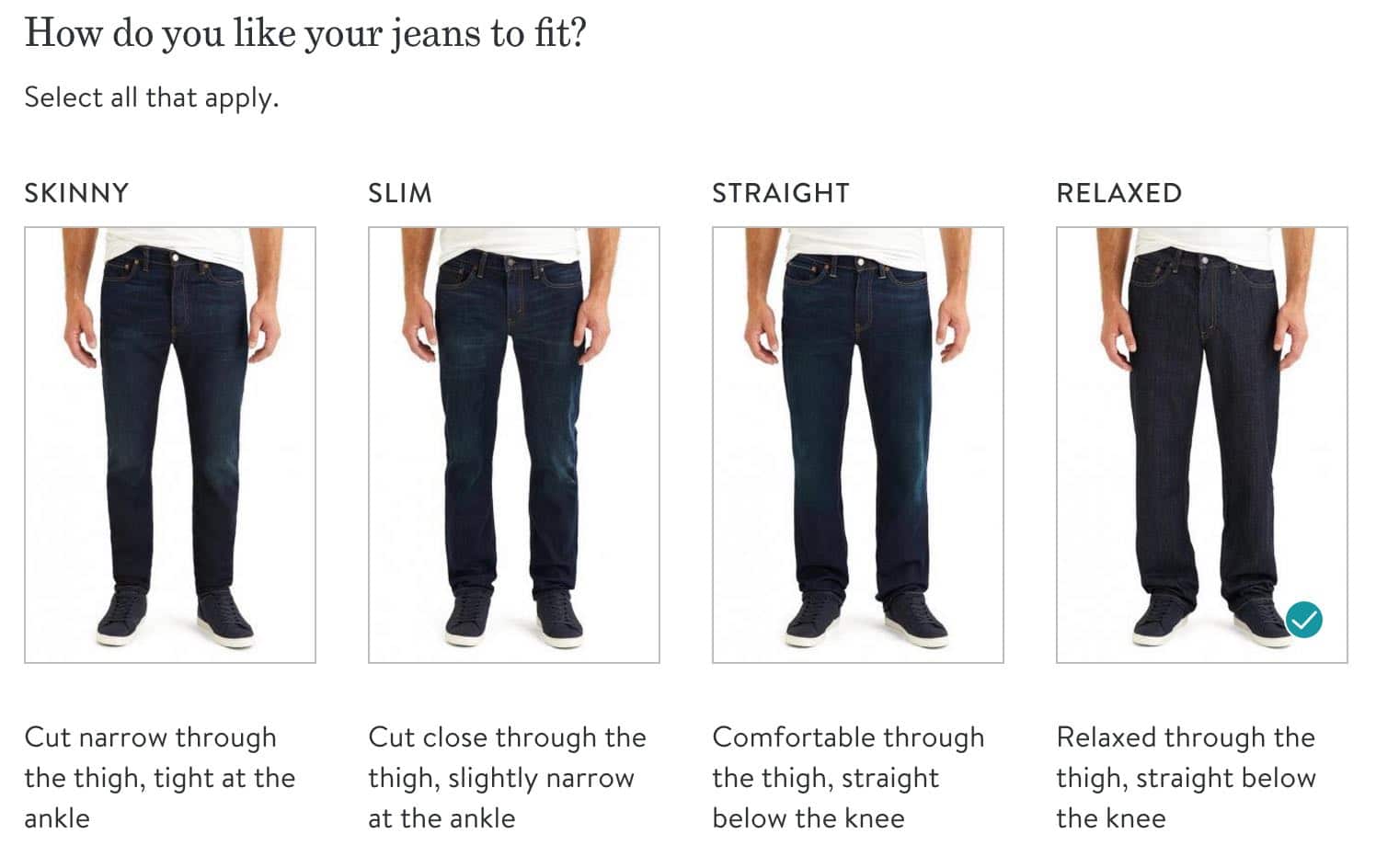 I loved the way he could chose from a visual selection of 'What style would you wear'? I wish they had this for the women! My husband liked this because his style is definitely more casual & rugged, which was easy to identify.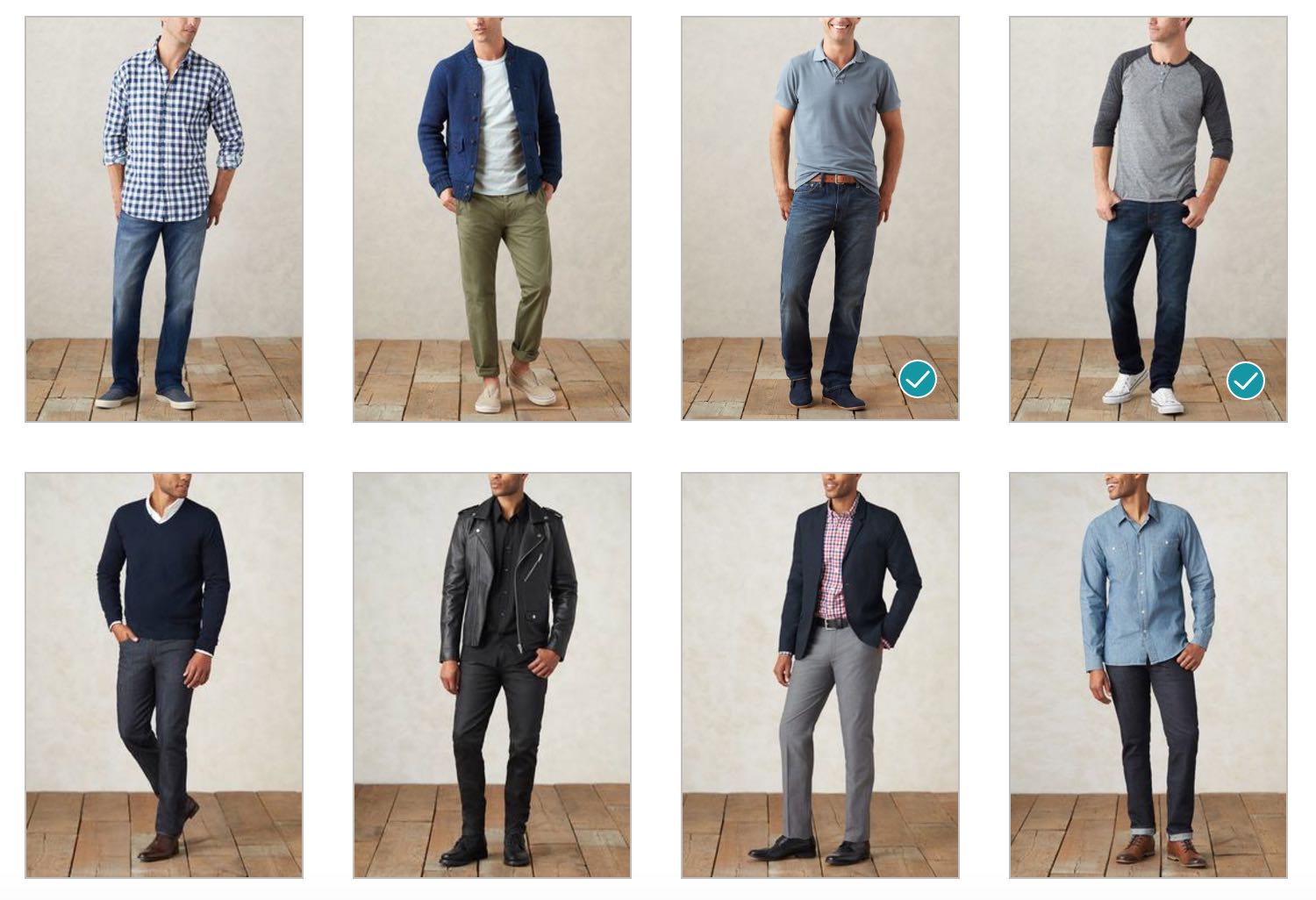 He specifically needed work clothes, so here's what he wrote up for the stylist:

The soonest he could receive his fix was in 2 weeks, so he hit 'Schedule' and we waited. When the box arrived, my husband was at work… So, I did what any good wife would do & opened it immediately – but just for a little peek! =)
What He Got:
5 Items: V-Neck T-shirt ($28); 2 Pairs of Socks ($28); Board Shorts ($65); Polo Shirt ($69); Floral Printed Button Down Shirt ($90).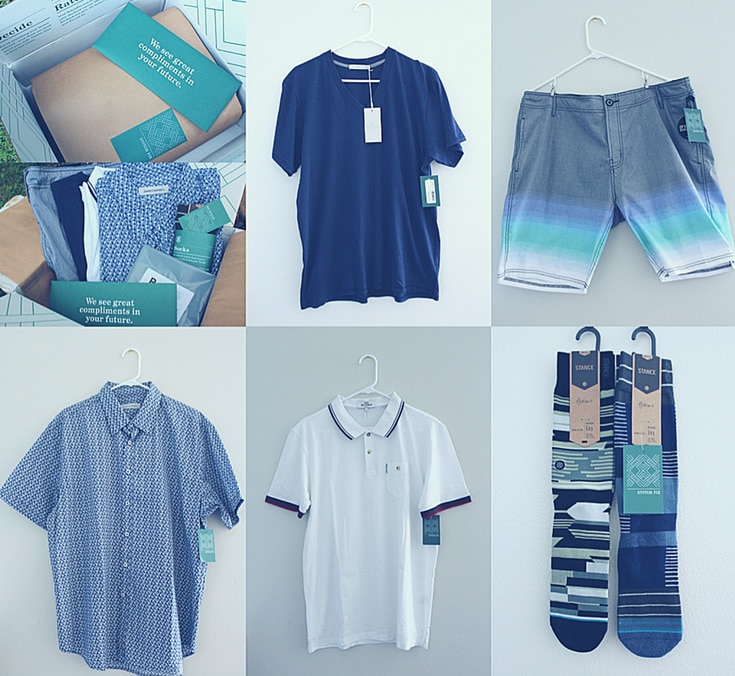 What He Thought:
His initial reaction was "I like it all, but I don't need a t-shirt & board shorts." After trying everything on, he commented that the White Polo Shirt was see through, and that he didn't like the banding around the arms. On top of that, the Floral Shirt (which was nice) was going to require ironing & he didn't feel that it was worth the $90. Lastly, the T-shirt was too short & the board shorts were just something he didn't need. His final thoughts were "Why didn't they send me all work clothes like I asked?"
I liked everything they sent him, but think he needed to emphasize exactly what he wanted more clearly. I feel like thats the secret for getting better fixes – even for women.
In the end, he returned everything but the socks.
Here's what he wrote in the feedback form: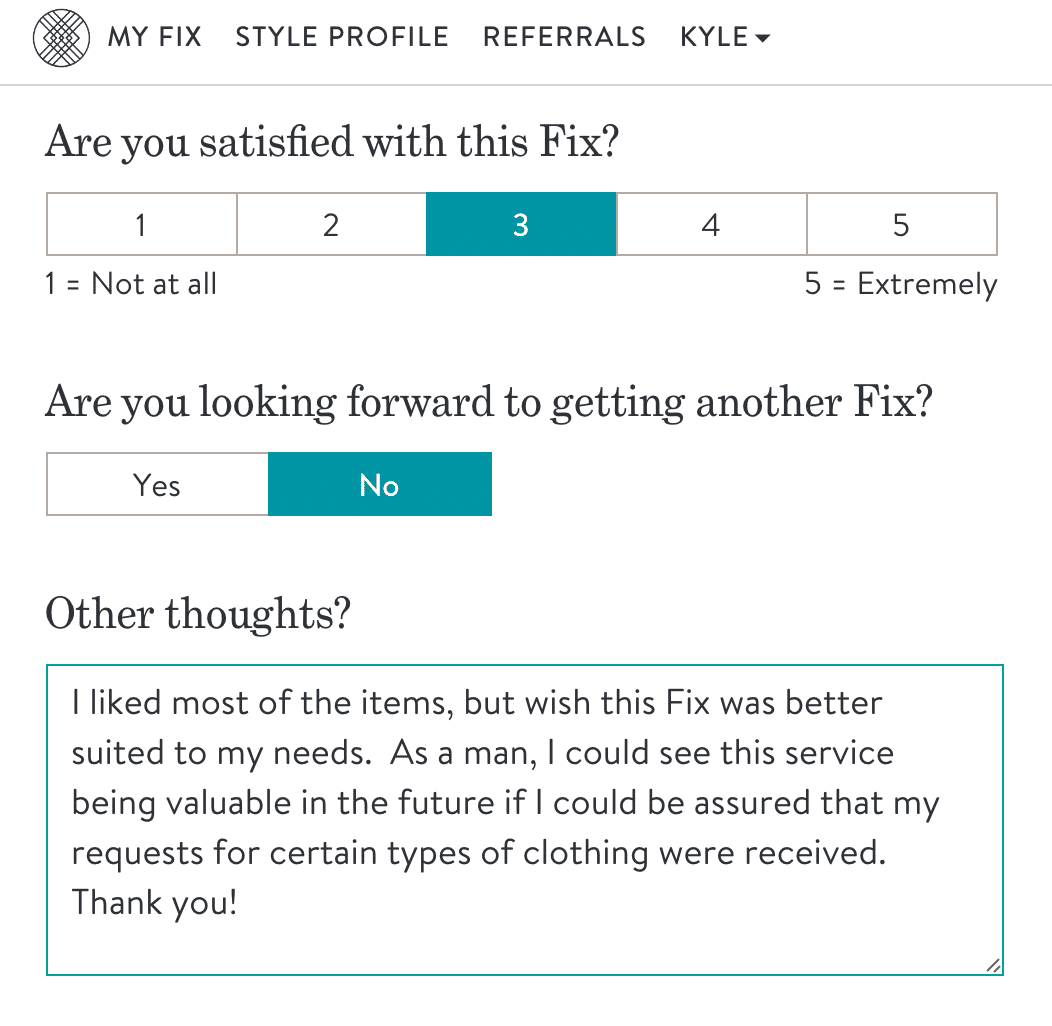 What It Cost:
$20 for the Styling Fee – Which was credited towards his final order.
$28 for the 2 pairs of Socks
FREE Return Shipping of Unwanted Items – Stitch Fix includes a prepaid label in the box.
TOTAL COST: $28
Note: If he kept everything, the total would have been $190, which included a 25% discount & the $20 Styling fee credit.
Would He Do It Again?
When asked this question, he replied "Yes, but only if I was guaranteed that they'd listen to my request for specific items… Otherwise, I would just drive down to the outlets and pick out polo shirts & khakis for myself."
We both agreed that the Men's Stitch Fix service would be a great gift idea for a Man's Birthday or Christmas!
If you decide to try Stitch Fix for Women or Men, I'd suggest making your style & expectations as clear as possible… then let us know what you think!
And remember, have fun & enjoy the process – you just might find it works really well for you!
UPDATE: Since deciding to keep the socks, my husband went to try them on (before washing) and they were WAY too small! The package said Large, but that could not have been right – I couldn't even put them on. But, they were small enough for our son to wear – So, now our 7 year old has a very expensive pair of socks.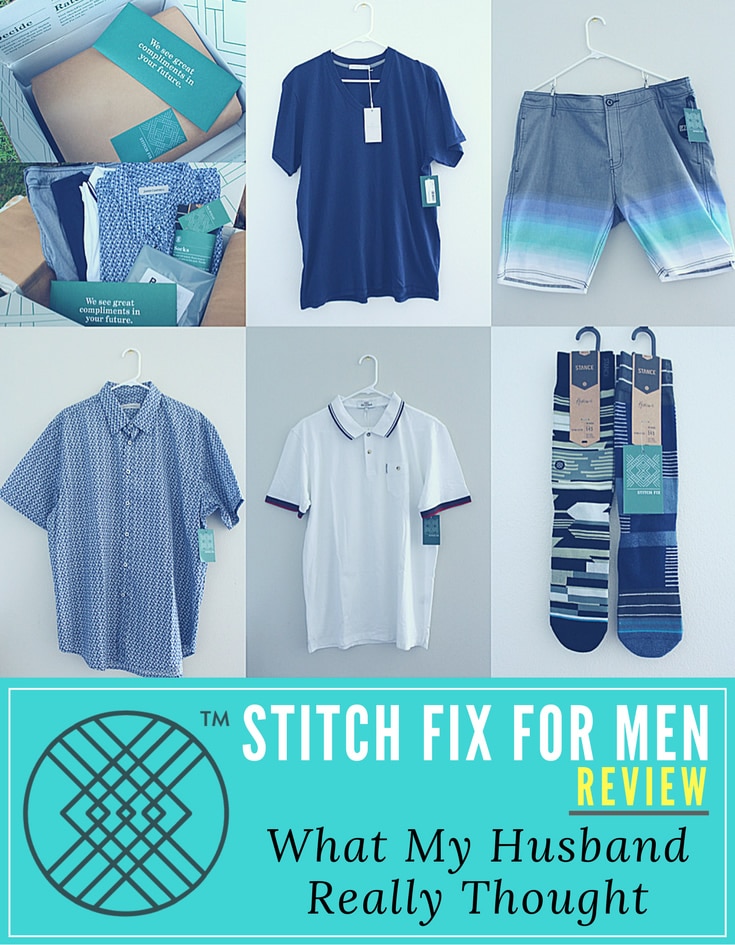 Please note that this post contains affiliate links through which I may be compensated… But, I hope you all know me well enough now that I share my own, truthful options – good & bad for any product or service that I review.