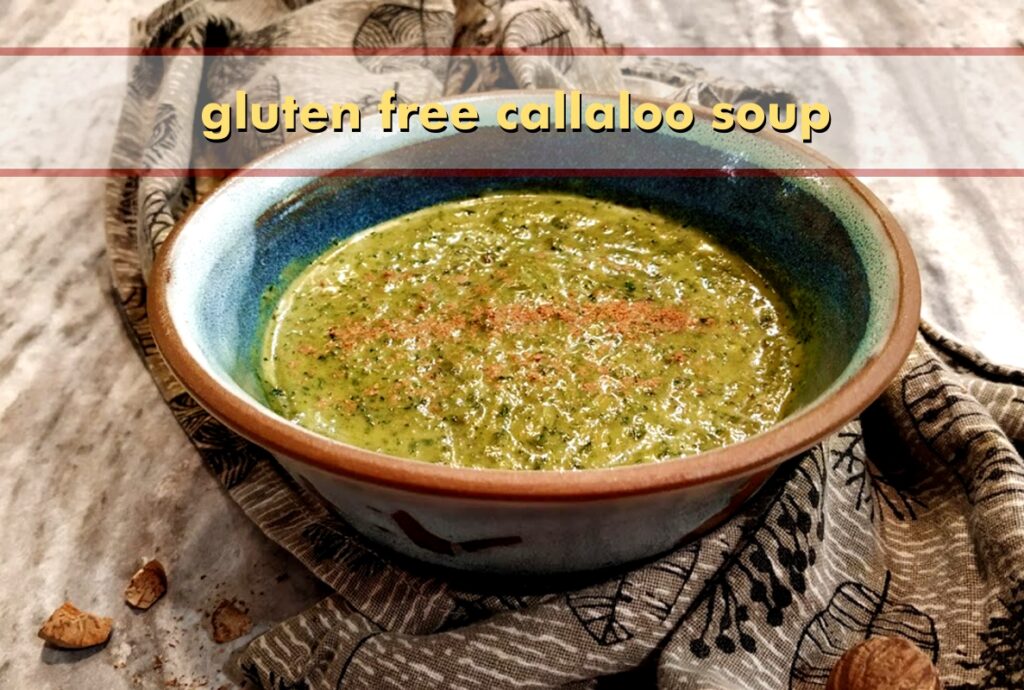 Callaloo Soup is my father's favorite dish. He hasn't had it much since leaving the nutmeg plantation in Grenada where he grew up. When I was a kid, our family went back for a visit.
I got to see the plantation and my father's childhood home (both of which had long been abandoned). We also got to try a lot of foods Dad used to rave about but I had never seen.
I found the fired-roasted corn on the cob a bit disappointing (flavor and texture of burnt, un-popped popcorn); but I instantly fell in love with the smooth, creamy callaloo soup. Every restaurant we went to and every home we visited had a slightly different way of preparing it, but they all shared a distinctive taste (provided by the callaloo and the liberal use of nutmeg).
What is Callaloo?
Callaloo is a popular vegetable in the West Indies, and as with many foods in the Caribbean, it goes by different names in different places. It also isn't perfectly consistent what specific plant is referred to when one hears "callaloo." Taro (aka dasheen) and amaranth leaves are the usual suspects.
Early failure…
After returning home from that trip, I tried a few times to simulate the distinctive flavor of callaloo with ingredients I could find in the local grocery store. My first couple attempts didn't turn out so well. The recipes I found online were more Jamaican or Trinidadian (both of which use okra for flavor and thickening) than Grenadian, so weren't exactly what I was after. Eventually, I gave up on it.
Every few years, I would try again. Usually this would be the result of seeing some exotic leafy green at a supermarket that I was unfamiliar with and therefore could be a potential substitute. After several more failed attempts, it fell off my radar.
Surprise success!
Fast forward to the end of summer 2020, when I made dinner for my parents' 40th wedding anniversary. I had intended to make (among other things) a creamy asparagus soup, but discovered that the coronavirus pandemic had indirectly resulted in a global asparagus shortage.
Because I left the shopping pretty late, I didn't have much time to come up with an alternative and I wanted it to be something special (or at least not something they eat all the time). Remembering I had some dried fenugreek leaves at home, I thought maybe that and some fresh spinach might produce a passable Callaloo Soup.
In any case, the soup was a big hit! My father thought I nailed the flavor, and my better half has since had me make three more large batches (in less than a month).
PRO TIP: Apparently spinach can produce an undesirable mouth feel. I'm not particularly sensitive to it myself, but my partner is better attuned to such things. They helped me discover that this soup won't produce it if you add half a cup of Gluten Free Bechamel Sauce.
The Tools & Ingredients Used in this Recipe: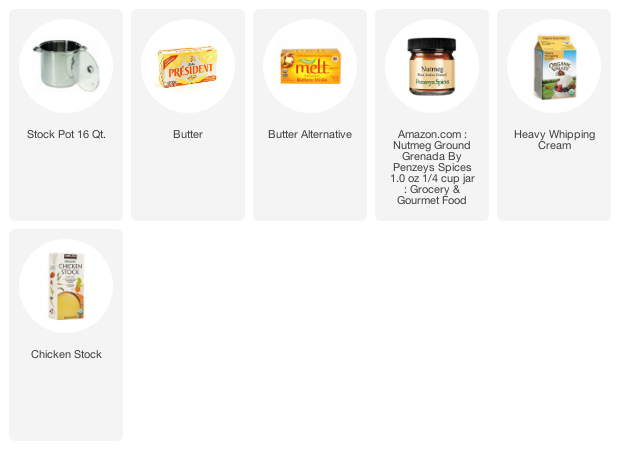 Print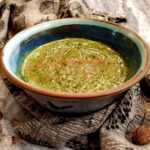 Gluten Free Callaloo Soup Recipe
Author:

Prep Time:

15

Cook Time:

45

Total Time:

1 hour
---
Description
There are countless variations of Callaloo Soup found throughout the Caribbean Islands. The ingredient for which it is named is difficult to find elsewhere, so this gluten free callaloo soup is a quick, easy alternative that can be made with readily available ingredients.
---
3

leeks

1/4 cup

of butter or alternative

1/2 cup

of dried fenugreek (aka Kasoori Methi) or alternative (

1 cup

fresh or

1/2 cup

dried mustard greens, curry leaves, or celery leaves)

10 ounces

of fresh spinach

1 quart

of soup stock (I use chicken, but any will do)

1 tablespoon

of curry powder
ground nutmeg (fresh ground is better, but not strictly necessary)
salt and pepper

1/2 cup

of heavy cream (optional)

1/2 cup

of bechamel (optional)
---
Instructions
Wash and chop the leeks and put them into a stock pot with the butter (or alternative) and lightly simmer for a few minutes (until just starting to brown).
Add the dried fenugreek (or alternative), soups stock, and curry powder; lid the pot and let simmer for half an hour.
Add the spinach, lid the pot, and let simmer until the spinach is wilted (2 or 3 minutes).
Remove from heat and add cream and bechamel (if you so desire)
Purée the contents of the pot (I use an immersion blender, but it can also be done in a regular blender).
Put into bowls; add salt, pepper, and nutmeg; serve.
---
Keywords: Callaloo, soup, gluten free, vegan