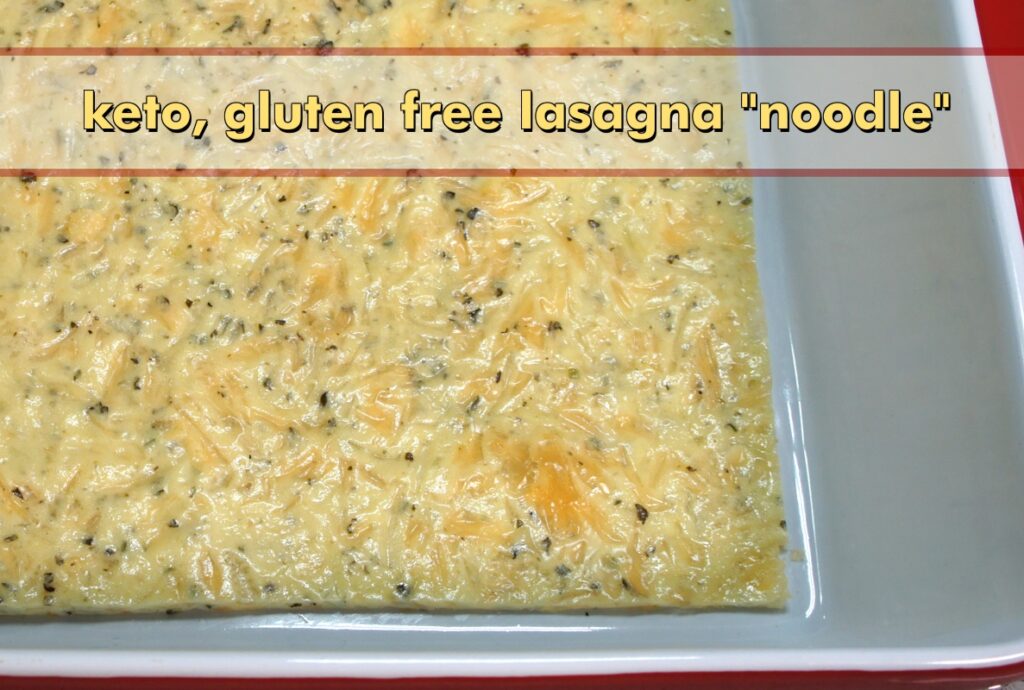 Believe it or not, my gluten free lasagna noodles (which happen to also be keto) were the result of a happy accident that all started with a trip to the dentist's office.
Some years ago, when I was in for a routine checkup, I found myself in the waiting room while some morning talk show was playing on the TV behind the reception desk. I couldn't tell what show it was (I'm not much of a TV watcher), but they were doing a segment on scrambled eggs and they had a (celebrity?) chef come on and deliver a "master class" on perfect scrambled eggs.
His "secret" was to never add milk, but rather add crème fraîche. I didn't get to watch the whole segment, but I wanted to try it! It wasn't for several months that the idea popped back in my head and I decided to give it a go. I didn't have any crème fraîche on hand, but I had some Boursin. Not exactly the same thing, I know, but I was anxious to try it; they are not entirely dissimilar; and I lacked the patience to run out to the store.
In any case, I beat some eggs together with my Boursin and tossed it into a frying pan. Loving my scrambled eggs cheesey, I threw in some fresh grated white cheddar for good measure. Subsequently, I broke one of the cardinal rules of cooking and answered a phone call while I had food cooking in a frying pan (i.e. I left a hot pan unattended).
Fast forward to the end of my call and my eggs weren't so much scrambled as they were a non-homogeneous sheet of partially congealed egg rubber. All was not lost, however, as it tasted pretty good and while not what I had intended, it was definitely reminiscent of a sheet of lasagna noodle.
When my then fiancé voiced a craving for "lasagna like Mom used to make," I had my opportunity to see if my scrambled egg mishap would work as a gluten-free lasagna noodle. For more even cooking and texture; I mixed everything together with my hand mixer and baked it on a sheet pan in the oven.
Success! I wish all my kitchen accidents would turn out that well! :)
I have since experimented further with some different cheeses and decided I prefer a blend of Mozzarella and Edam to straight up cheddar (for this purpose).
The Tools & Ingredients you'll need for this recipe are: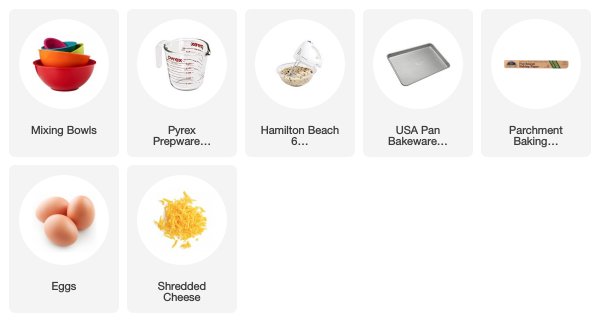 Print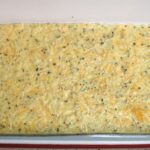 Keto and Gluten Free Lasagna "Noodle"
Author:

Prep Time:

5 minutes

Cook Time:

25 minutes

Total Time:

30 minutes

Yield:

two 8"×12" sheets

Cuisine:

Gluten Free
---
Description
A delicious, gluten free lasagna noodle recipe that won't turn your lasagna into a soggy mess (like some vegetable substitutes can). :)
---
• 3 eggs
• 5.2 oz (150g or 1 regular size package) of Boursin (flavor of your choice — I typically use Basil & Chive)
• 2 cups of shredded cheese (I use a blend of Edam and Mozzarella)
---
Instructions
Preheat oven to 350ºF.
Mix eggs and Boursin together in a large bowl and mix well.
Add shredded cheese and mix well.
Pour contents of the bowl onto a parchment lined sheet pan and spread evenly. Roughly a tenth of an inch thick is good.
Put on the middle rack of the oven and bake for 25 minutes.
Cut to the size of your lasagna dish (saving scrap bits to fill in gaps if your pieces don't fit perfectly).
---
Notes
Feel free to use it right away or keep it in the fridge or freezer until you're ready to assemble your lasagna.
---
Nutrition
Serving Size:

Two 4"×4" squares

Calories:

240

Sugar:

0

Fat:

20 g

Carbohydrates:

1 g

Protein:

16 g
Keywords: Keto and Gluten Free Lasagna Noodle Recipe