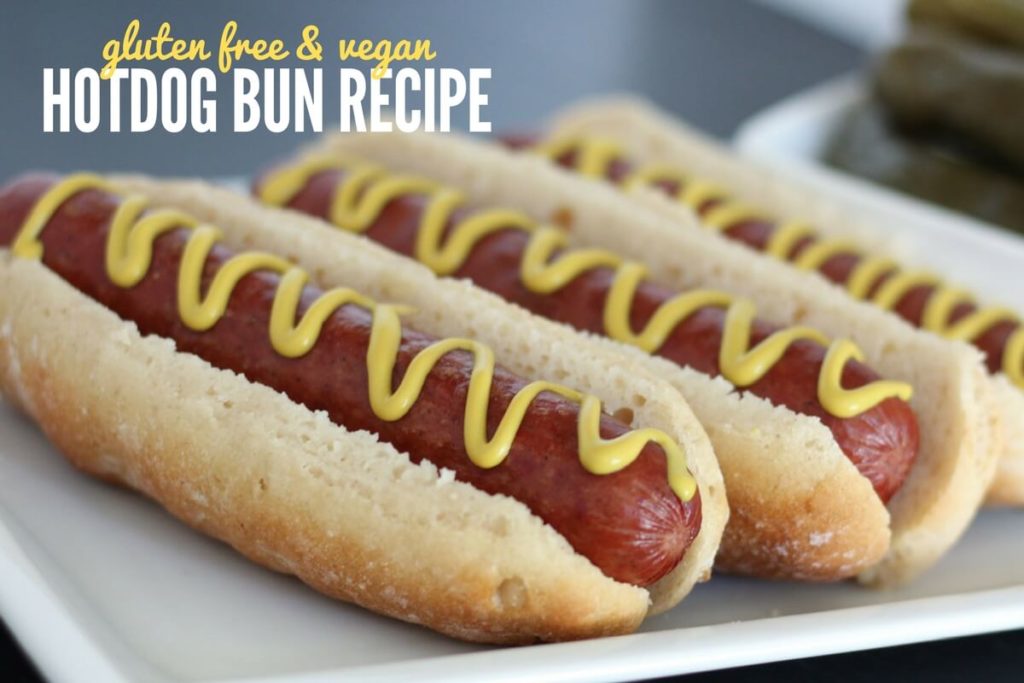 I don't have girls, so I can't say for sure if they react the same way over food, but when my four little boys spotted these Hotdogs in 'Real' Buns, there was quite a commotion. After reassuring them that they could eat them, they proceeded to do a little happy dance followed by a round of high fives. Food + Boys = Happiness.
It isn't very often that we indulge in Hotdogs, so this Gluten Free & Vegan Hotdog Bun Recipe was an extra special treat for my kids. They were so proud that their hotdogs looked like the ones their friends had at the BBQ. Sometimes when you have Allergies or a Special Diet, it's the little things that make you happy. Just seeing the sweet smiles on their faces makes me happy.
I hope you'll enjoy this recipe as much as my boys did… The buns come out soft & light & delicious! Don't worry Vegan Friends, this recipe is Vegan & will work with your Veggie Dogs or whatever you want to put between those buns. =)
I also have a Gluten Free New England Style Bun Recipe if you want that type of bun instead. That type of bun uses a special pan & makes a more square shaped bun.
The Tools & Ingredients Used in this Recipe: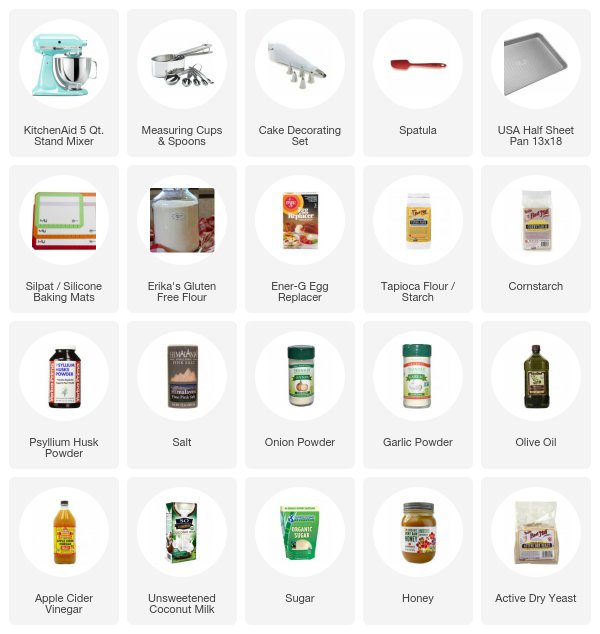 Print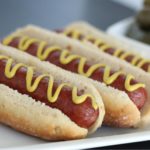 Gluten Free & Vegan Hotdog Bun Recipe
Author:

Prep Time:

25 mins

Cook Time:

20 mins

Total Time:

45 minutes

Yield:

10

Buns

1

x

Category:

Baked Goods

Cuisine:

Gluten Free
---
Description
This Gluten Free & Vegan Hotdog Bun Recipe is Soft & Delicious!  Perfect for your next BBQ!
---
WET INGREDIENTS:
DRY INGREDIENTS:
ADD LAST INGREDIENTS:
DUSTING
---
Instructions
In bowl of stand mixer, gently whisk Warm Milk, Honey & Yeast. Set-aside to proof (approx. 5-10 minutes)
While Yeast Mix is Proofing, Whisk together your Dry Ingredients & measure out your Add Last Ingredients.
Line a Baking Sheet with Parchment or Silpat Mat.
Add Dry Ingredients to Proofed Yeast. Using the Paddle Attachment, mix on Low speed while adding the Oil & Apple Cider Vinegar. Continue mixing on Medium/High for approx. 2-3 minutes. The mixture will be thick & sticky (nothing like regular dough).
Scoop dough into a large piping bag fitted with Extra Large Coupling (no tip).  Slowly & steadily pipe 6″-8″ strips of dough.  Take your time to pipe the dough wide (approx. 1 1/2″ wide) & even. Repeat until you have 10 dough strips spaced 1/4″ apart.  You want them to just be touching after they proof & bake – this will add stability to the buns while they bake.
Using well starched hands, smooth out any rough edges or odd shapes & lightly dust the top of the buns.
Set-aside in a warm spot to proof for approx. 15 minutes while oven is preheating. Don't overproof these or they will collapse.
Preheat oven to 425 degrees Fahrenheit.
Once Buns are done proofing, place them in the oven on the upper rack. Bake until the buns are done & browned – approximately 18-22 minutes.
After about 12-15 minutes of baking, I opt to spray the tops of the buns lightly with Olive Oil (I use a sprayer).  This prevents the dough from cracking & gives the finished buns a nice, soft brown crust.
Remove from oven and place buns on cooling rack. You MUST cool these completely before splitting in half.
To split buns, use a long serrated knife (with long strokes), and carefully cut a slit down the side – Do not cut all the way though – just about 3/4 of the way so the bun will hold your hotdog & fixings.
---
---
Nutrition
Serving Size:

1 Bun

Calories:

125