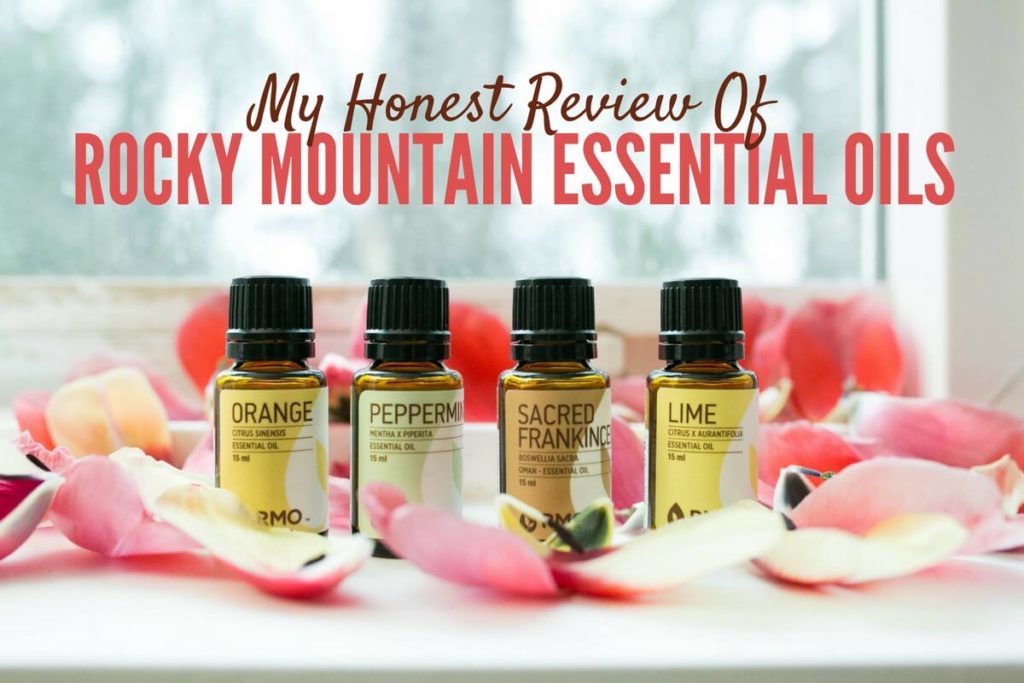 Some of my favorite items in my Natural Medicine Cabinet are Essential Oils. For many years I've used a combination of oils, including a few from Multi-Level Marketing Companies. But, a few years ago I discovered Rocky Mountain Oils 'RMO' (formally Native American Nutritionals) & I've never looked back. I now use them exclusively. You've probably even seen me mention them in some of my recipes (Ice Cream & Shamrock Shake) or DIY projects (Natural Bug Spray, Wool Dryer Balls).

Not only does Rocky Mountain Oils offer the same Pure, High-Quality Essential Oils as the 'other' brands, but they do it at a fraction of the cost. Every Essential Oil they sell is independently tested to make sure you're getting the highest quality oil on the market. You can even find the Purity Testing Reports for your bottle of Oil by simply putting in the code at the bottom of your bottle.
One of the concerns with Essential Oils is when someone is new to them and doesn't know how to use them properly… They don't always understand that Essential Oils are powerful extractions that need to be used appropriately to be effective & safe. Rocky Mountain Oils does a fantastic job of educating people on Dilution Rates – The Learning Section of their website is an excellent place to start.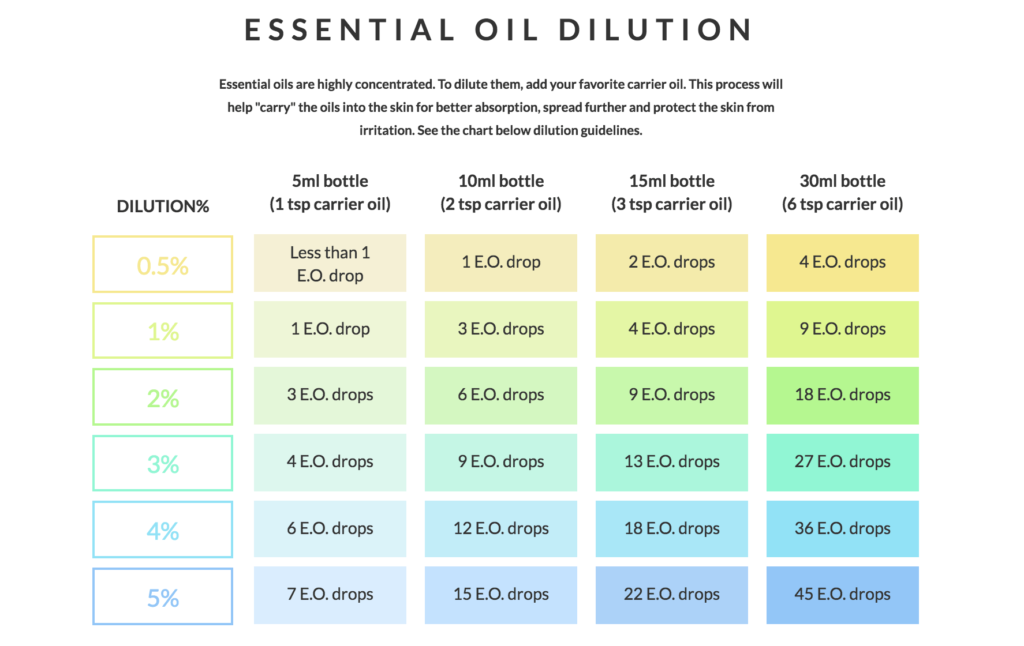 I also love the RMO Kids Line blends which are sold in portable, 10ml roll-on bottles at a 2% dilution to provide children two years and older the full benefits of essential oils in the safest way possible.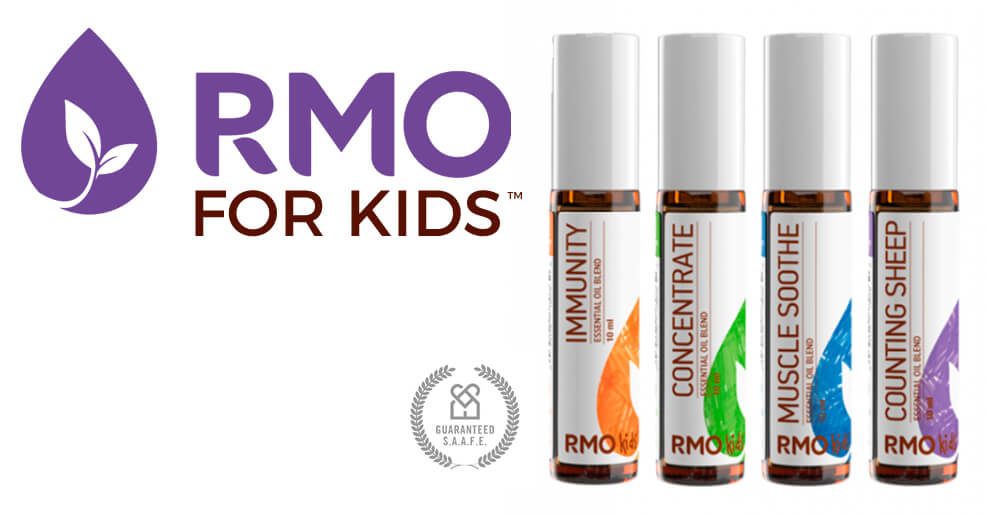 As a minimalist, I especially love the simplicity of their website & the wealth of helpful information that's organized in a way that's easy to find. I like that shopping is simple & that NO membership or monthly minimums that force you to buy more than you need.
Not only does Every Order Ship FREE (no minimum), but they offer a No Questions Asked 90-Day Return Policy!  If that isn't enough, they also offer a Free Rewards Program where you earn store credit from your purchases.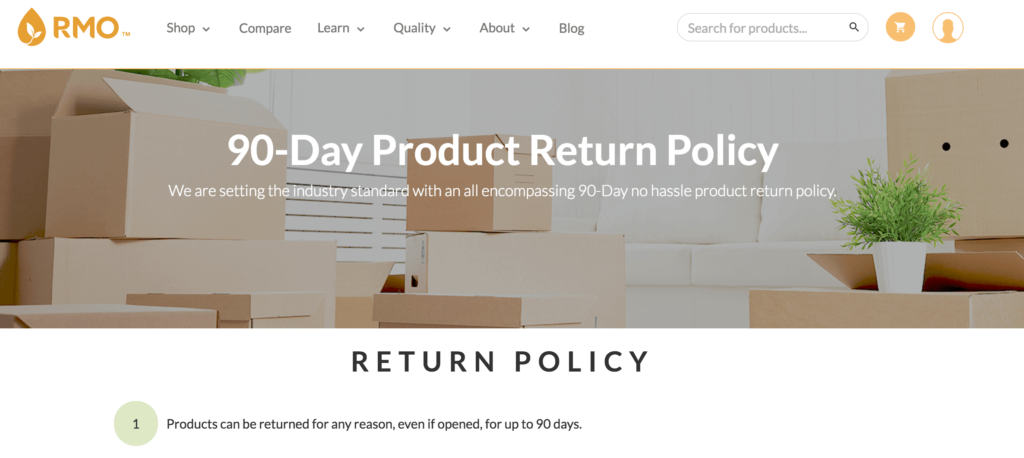 Rocky Mountain Oils has taken a very cool environmentally friendly approach to their shipping & packaging – You can even send them your old Essential Oil Bottles (from any brand) & they will send them to a recycling center for proper disposal!
If you can't tell already, I'm a huge fan of RMO's. I hope this review will give you a new perspective on buying Essential Oils without the need for a Multi-Level Marketing sales pitch. Plus, if you're new to Essential Oils, there's no better company in my opinion to start off than with Rocky Mountain Oils. Their customer service is fantastic… so feel free to contact them directly if you ever have specific questions.
This review of Rocky Mountain Oils is completely my own, based solely on my experience as a customer with them over the past several years. They did NOT pay for or endorse this review. I am however an affiliate of RMO's, which means if you purchase oils using a link from my site, I may receive a small percentage of the sale to help keep this blog up & running. Thank you! =)