Nuts, Nuts, Nuts! If you've been reading my blog for a while, then you already know how nuts I am about Nuts.com! But, after reading my last post about Trail Mix, I realized that I should really show you why I love them so much!
First off, all nuts & seeds are not created equal – some nuts are Raw (the way I like 'em); Soaked/Sprouted (even better & more digestible!); Toasted/Roasted (usually Dry or Oil Roasted – Dry is the way to go if you don't do Raw or Sprouted); and even Flavored (but these can contain MSG – so watch out)!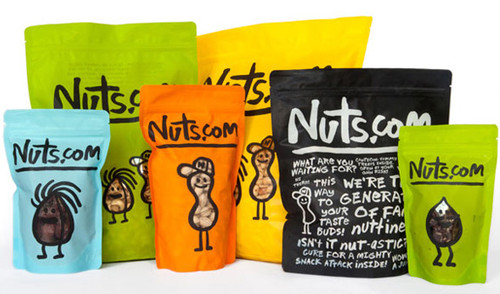 Secondly, I like to know where my nuts & seeds come from! Some nuts are grown here in the US, some in Canada, some from China; and some from other countries I can't pronounce. Since the freshness of nuts & seeds is important (they can go rancid very quickly if not stored or transported properly), then this should REALLY be important if you want good Raw Nuts & Seeds to eat. Nuts.com even gives you the option to have everything shipped with a cold pack!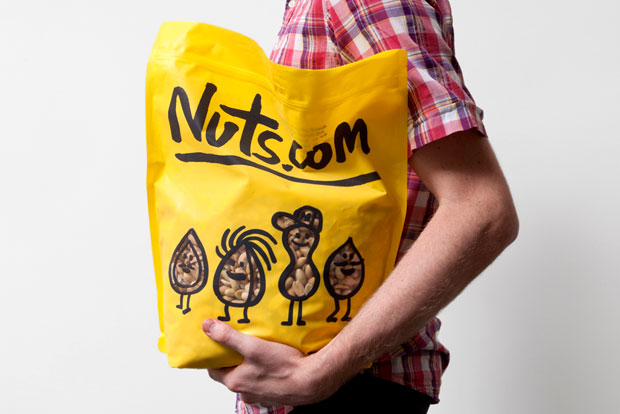 Lastly, Nuts.com sells so much more than fresh nuts & seeds… they sell all kinds of pantry items (like gluten free flours, pastas, beans, chocolates, powders, dried fruits, etc…). It's easy to get lost in all the items they have – thankfully they have easy navigation which lets you drill down to exactly what you need.
But what really keeps me coming back is the fun online & customer experience with Nuts.com – They are a family run business started in the 1920's and have kept the family style in all of their humorous communication, their outstanding customer service; and their clever & convenient packaging. Their loyal customers and hundreds of thousands of positive feedback speak for itself!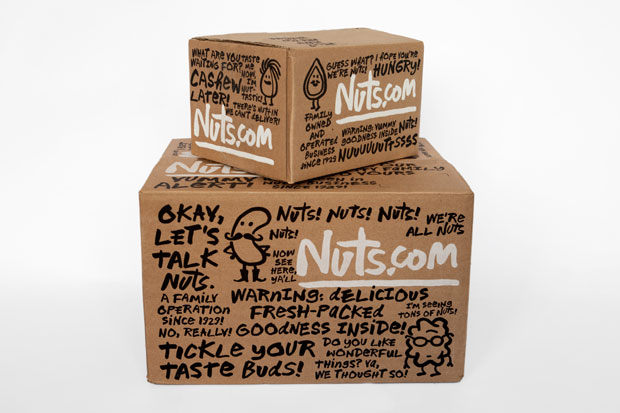 Here's what my recent order looked like when I opened the box… It's always so bright and cheery to me! Also, notice the re-sealable packages each item comes it?
 They always give you the ingredient & nutritional information on the back of each re-sealable package!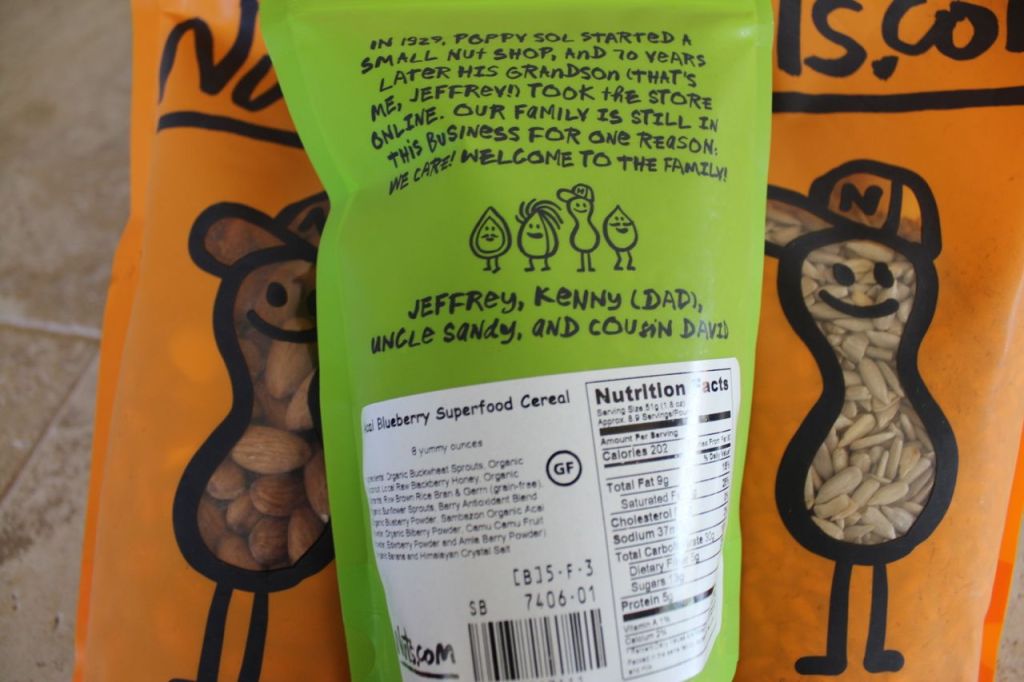 Here's a close-up of the Trail Mix I made using the items I just got – I've never had a bad or rancid Nut or Seed!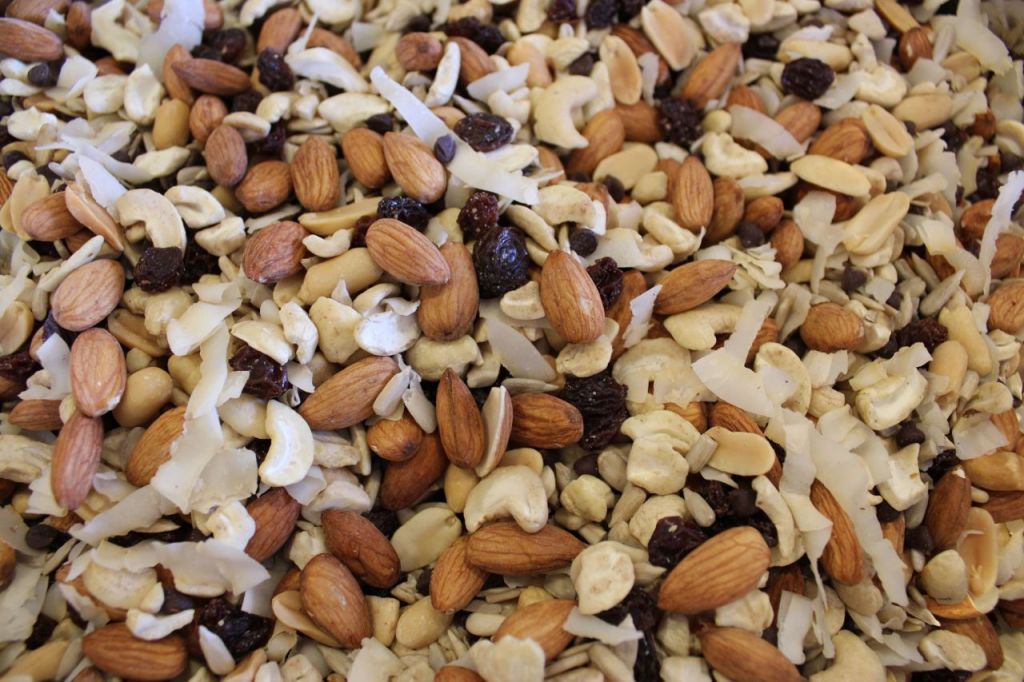 My one complaint about them is that their shipping is a little high… I wish they had a system like Amazon.com (where I also buy a lot of my grocery items) when you place a minimum order, your shipping is Free. And I'd also love to see a 'Subscribe & Save' option like Amazon where I can save even more, by buying on a regular basis. Plus, there are a few items, I'd like to get in smaller quantities – but they're only available in a larger size.
Bottom Line:  Best Nuts, Seeds & Customer Experience ever! If you don't have access to Fresh Nuts at a reasonable price near you – then give Nuts.com a try. Even if you don't buy from them, you should sign-up to get their newsletter – every couple of months they offer free shipping or a special deal, and have fantastic recipe ideas & more on their website!
Enjoy!
~ Erika
P.S. After reading this over, I think I might be just a little too enthusiastic about Nuts… Guess that about sums me up! Oh well, it's the truth! =)