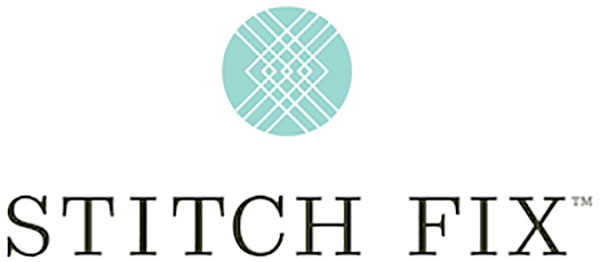 So if you've been following my blog, you know that I'm no fashionista… in fact, it's fair to say that I have zero fashion sense at all. I may have even blinded my FedEx delivery driver with the outfit I was wearing yesterday – Picture 1980 flannel PJ bottoms pared with a 'vintage' VW t-shirt that said 'Farfegnugen' on it… Yeah, poor guy.
My last clothing shopping spree was at my neighbors garage sale where I scored two shirts, a skirt, and a pair of brand new Guess Jeans for $6! My go-to outfit is always a pair of Yoga Pants (although I've never actually done Yoga), a Tank Top or T-Shirt, and a pair of Flip Flops (also known as 'slippers' here in the islands). Anything fancier than that makes me feel like I'm wearing a scarlet letter on my chest. Besides, let's get real, when I'm not spending 5 hours in the kitchen every day, I'm out gardening, homeschooling, & busy raising boys – I'm most certainly not going to win any fashion contests anytime soon!
So when my friend Vanessa, the Crafty Gemini raved about her experience with Stitch Fix, I figured I'd give it a whirl. Plus, she gets $25 credit towards her future purchases – a win-win!
Side Note: This is not a sponsored post, but it does contain affiliate links… which means that if you click on any of the links in this post, I may receive a small percentage of the sale (which doesn't cost you anything extra). Every little bit helps me keep this blog up and running, so thank you very much for your support! =)
What is Stitch Fix you ask? Well, it is an online personal stylist service who coordinates outfits & picks out what clothing they think will fit & flatter you best. Her decisions are based on a long questionnaire which is completed online & includes multiple choices, photo style boards, and even a place for you to link your Pinterest board with some design ideas (I obviously don't have one of those! LOL!). Once you sign-up, you are charged a $20 fee for the personal stylist's time (which is deducted from your purchase if you decide to keep the items).
Here's a sample of one of the options…. Hmmm… I kind of like the shirts – but I definitely don't love it.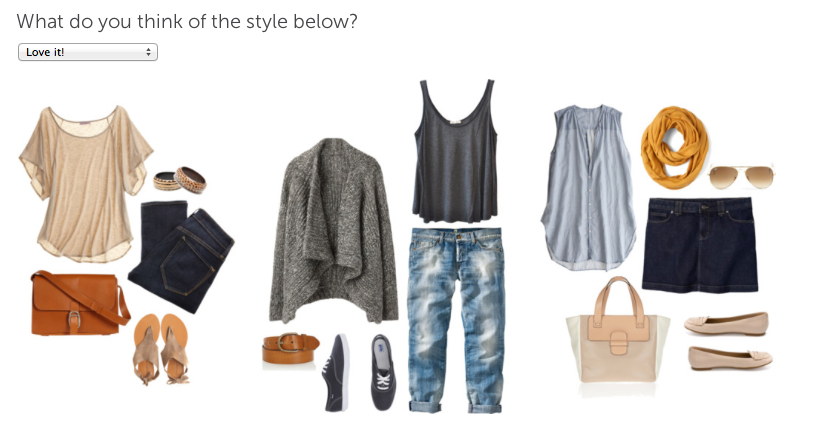 The average price for a Stitch Fix box is a little steep, but considering I haven't purchased new clothing for myself in the last decade – and the fact that I absolutely hate shopping – it seemed like a fun thing to try. Plus, there's no obligation to keep anything they send you – you can send it all back in a free postage paid package. However, if you decide to keep all 5 items they send, you get an extra 25% off the total, plus the $20 style credit.
Here's a more realistic fashion board for me: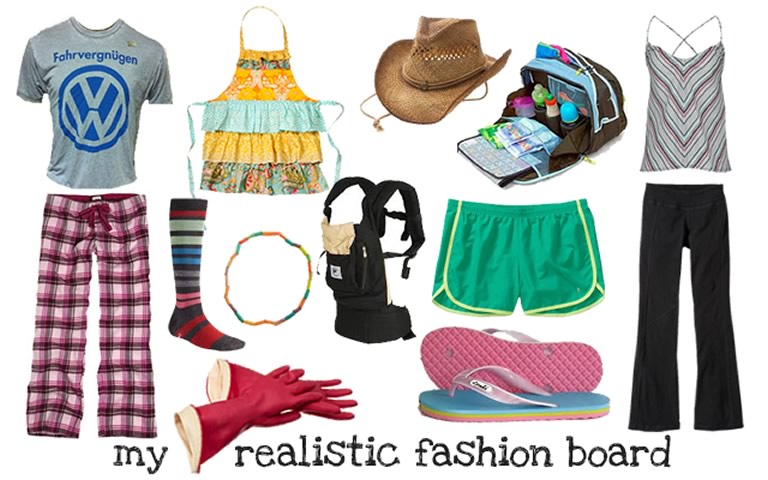 My first Stitch Fix box is scheduled to arrive sometime around the 19 of February – I'm looking forward to seeing what they come up with & will share it in a follow-up review post for all of you. ***READ THE FOLLOW-UP REVIEW HERE**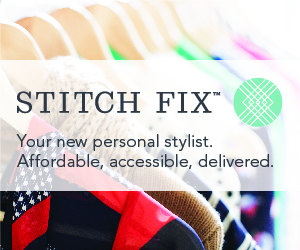 In the mean time, if you want to try Stitch Fix for yourself, here's my Referral Link… If you like it, I'll get credit to spend on my future purchases.
If you're like me, then you'll also appreciate this video from my favorite comedian Tim Hawkins who pretty much sums my obsession with Yoga Pants: